On this episode of Lifestyles of the Rich and Famous, we bypass the expansive houses, the bountiful car collections, and the exquisitely manicured lawns in order to take a closer look at what these sultans, queens, and pimpin' high rollers are smoking out of. Think you spent too much on that Khalil Mamoon Hookah? Check out the upper echelon of the fabulously expensive hookah world: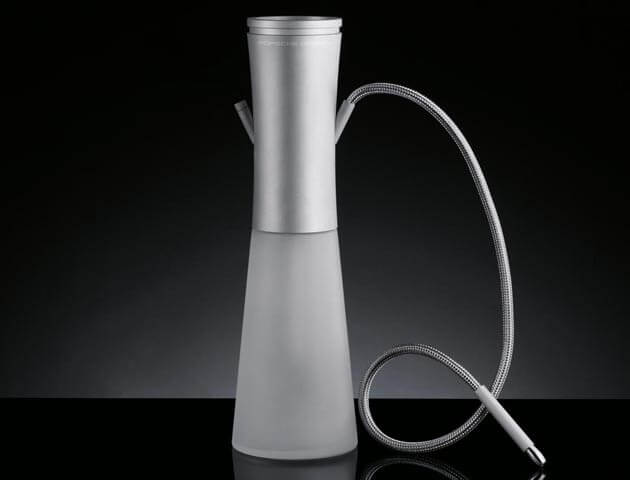 It's a bird! It's a plane! Nah, but it IS a Porsche that you can smoke! Why, exactly, a high-end car company decided to come out with their own hookah design is beyond us. Make of stainless steel, aluminum and glass, this German made, limited edition hookah pipe can cruise right into your possession for a few thousand dollars.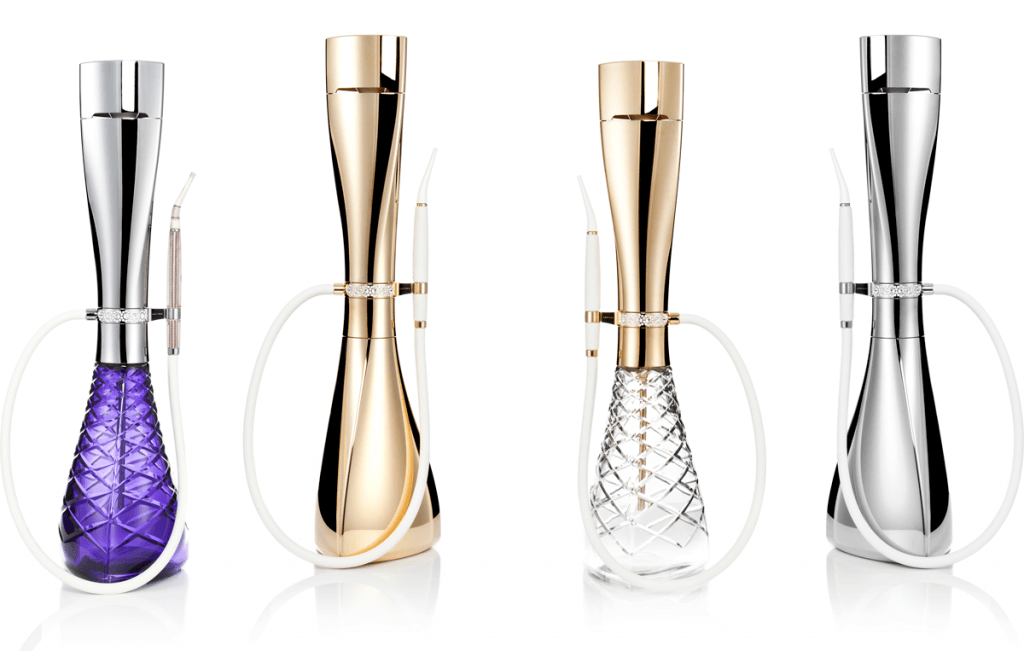 Taking pride in Sweden's artisanal heritage, the Desvall Shisha design is one that showcases multi-medium craftsmanship through ceramic works, hand-blown glass, leather working techniques, and more. You can get this sleek hookah in a variety of designs, and boasting various high-end materials including 24ct gold, Swarovski crystals, and chrome plating. This heavy weight champ weighs in at an easy $100,000.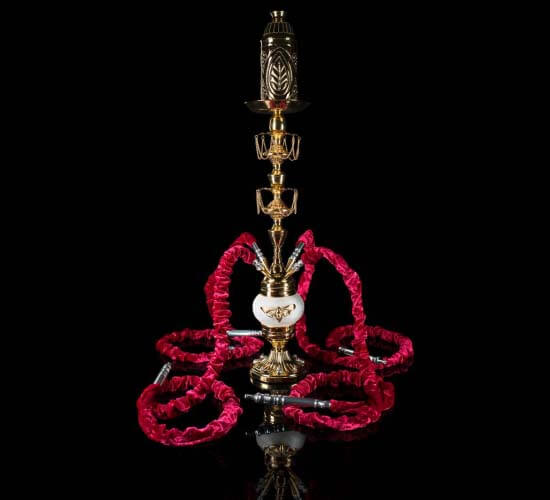 Aurentum Switzerland are the Swiss designers who believe that design is the quintessence of luxury and old traditions should be kept intact. By 'old traditions' I think they mean tales of Aladdin and the 40 Thieves, because I don't know too many hookah traditionalists who bedazzle their shisha pipe with 24ct gold, diamonds, rubies, and platinum. Just how intense is this pipe? On million dollars intense.
If these hookahs are a little too rich for your simple palate, might we suggest the superior design of the Nammor Hookah to fill your common-man smoking needs!