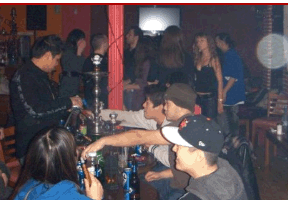 There are many good hookah bars in Chicago. The main issue with them is (with the new smoking law in IL) that they don't serve food or alcohol anymore.
Here is a list of the ones that I know about. The list is not in any particular order.
Arabia Cafe
They serve Starbuzz tobacco as well as some other brands. Hookahs are $15 during week days and $20 over weekend. That's a little pricey but I guess that's Chicago. They also usually have belly dancers over weekend.
They are located at 1046 N. Milwaukee, Chicago IL 60622
Dhuwan
I've never been at Dhuwan myself but have heard good stories about them.
They are located at
House of Hookah
I have never been to House of Hookah myself so can't write a review about them.
They are located at 607 W. Belmont, Chicago, IL
A La Turka
A La Turka is a Turkish restaurant.
They are located at 3134 N. Lincoln Ave Chicago, Illinois, 60657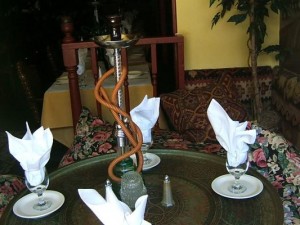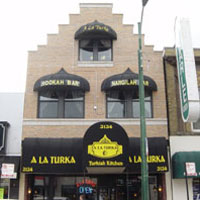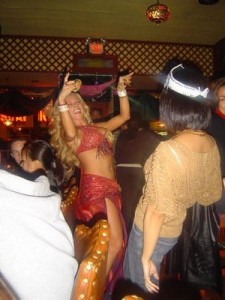 Ambrosia
I like this place. It is very lively and definitely Middle Eastern atmosphere (unlike many hookah bars that choose to play Techno and loud music all the time). They are located at 1963 North Sheffield Avenue Chicago, Illinois, 60614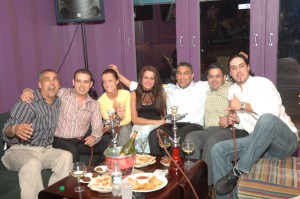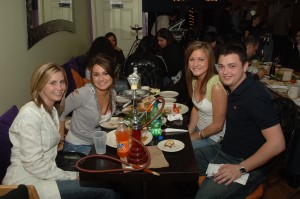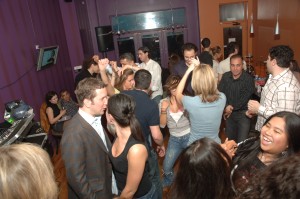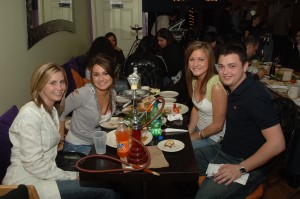 Guess Hookah
They don't have a lounge anymore (most likely due to the smoking law). They are a fairly large local hookah store though. They are located at 1829 West Chicago Avenue Chicago, Illinois, 60622.
Sigara Lounge
Tizi Melloul
Tizi Melloul is a rather nice Mediterranean restaurant.