When you break them down into their basic concepts, hookah and electronic cigarettes are surprisingly similar. There are even some products designed to convert your hookah into an "E-Hookah" by replacing the bowl with what amounts to an e-cig. But, how similar are shisha tobacco and E-liquid? A big difference is that e-liquid contains no tobacco. It's just flavoring, a blend of propylene glycol and vegetable glycerin, along with some nicotine. Shisha tobacco is flavoring, vegetable glycerin, honey/molasses, and tobacco. They aren't all that different either and I figured it was worth a shot to experiment with a little mad alchemy.
It's a somewhat common practice to add pure vegetable glycerin to dried out shisha tobacco in an attempt to revive it. I've even known some people who add it to fresh tobacco in an attempt to increase smoke production. I use a combination of VG and PG in my e-cig, so I wasn't really sure how this was going to work. I did know that going overboard with glycerin can hurt the flavor and totally ruin a session, so I was cautious but hopeful.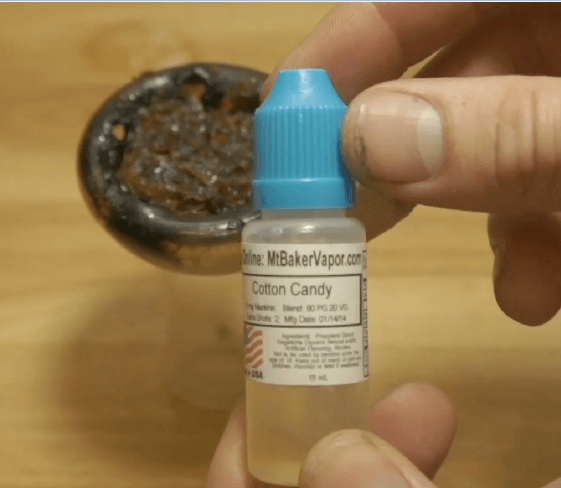 I started by dripping about 20 drops of e-liquid directly onto a bowl of tobacco I had already packed. This was in my Crown Classic Mini which only holds 15g-20g of tobacco. I let that sit over night to allow for the e-liquid to be absorbed. The results were stellar with a minor flavor addition but puffier and fluffier clouds with a decent mouth-feel. The smoke wasn't any harder to manage and there was none of the soapy or sticky feeling that can come from an over use of glycerin.
I wouldn't use any more than one drop of E-liquid for every gram of tobacco in your bowl. The tobacco Ichose for this session was Fumari Orange Cream and the E-liquid was Mount Baker Vapor Cotton Candy. Cotton Candy is a very light flavor that I didn't expect would be prominent and I was right. It was noticeable but had little impact on the overall flavor of the session while adding a bit more sweetness. If you're looking for flavor, this works much better with stronger blends that can stand on their own like Lemonade, Hawk Sauce and Peach Rings. Mount Baker Vapor offers extra flavor shots when ordering their E-liquid and I suggest going for at least 3 extra shots if you're buying it with this purpose in mind. I also suggest getting 100% VG as that's what's already used in shisha tobacco. No reason to add extra ingredients when you don't need to do so.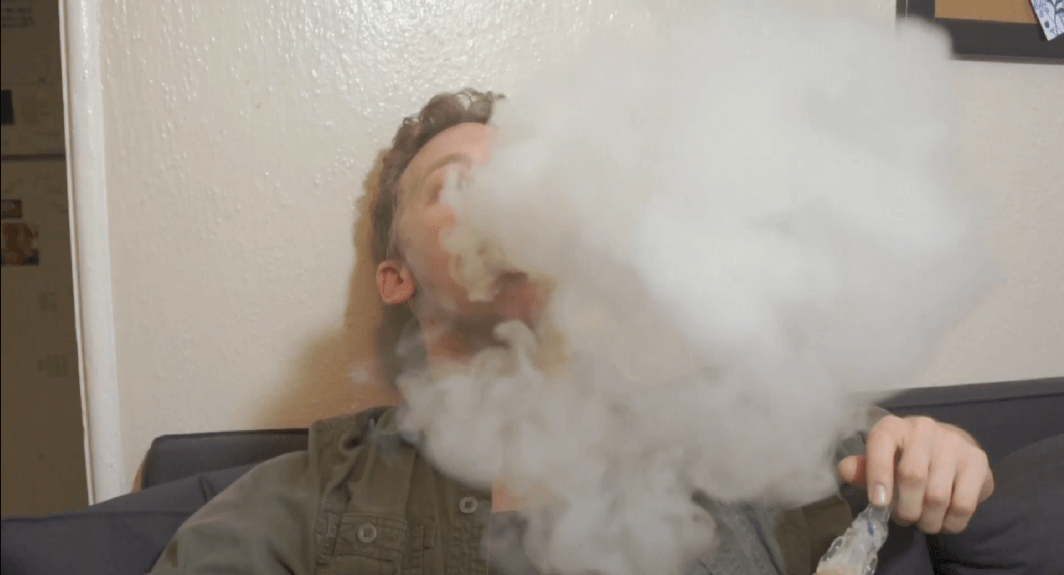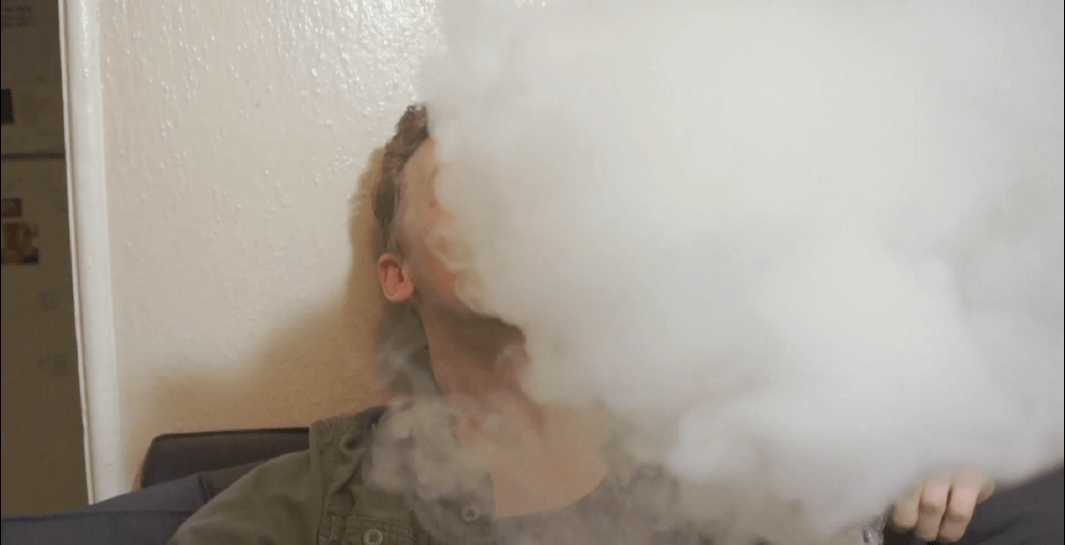 It's a pretty simple process with some impressive results. Letting it sit over night allows the VG to distribute itself more evenly and helps avoid burning the E-liquid that is only coating the tobacco, which can taste terrible or feel scratchy in your throat. I think it's worth the wait even though you can still have good results when this is freshly mixed. Just make sure to stir it together more than you think is needed. Will I be doing this to every session? Nope. I still like my hookah and my mods separate. But, I'll definitely be doing this in the future when I'm smoking with my cloud chasing friends or at parties.