https://www.youtube.com/embed/MKPNEVJ7MXQ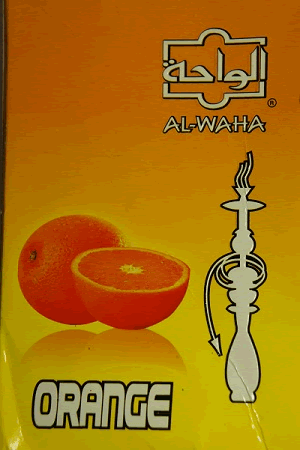 Who loves orange soda?
About half the hookah community if you read the forums. A long time ago there was a rabid love of Tangiers Orange Soda that drove up demand and made the tobacco really hard to find. Stock still wanes once in a while and I see people searching for an alternative. I found that alternative in Al Waha Orange.
The smell is exactly like a freshly opened orange soda minus the bite of the carbonation. It's is very sweet, very syrupy and the scent lingers in the nose for quite a while. I can't detect any glycerin in the scent or left over solvents from the flavoring they used to achieve the orange. This all had me quite excited about the flavor that was to come.
It's far from natural, so don't run to this one looking for an accurate orange flavor that tastes like the fruit taken right off the tree. While it is very much a candy flavor it does not taste like chemicals, which will always put me off.
If you're looking for a replacement for Tangiers Orange soda then you'll be pretty happy with what you find in Al Waha Orange. It is definitely tasty, but I wish it was just a little less sweet and a bit brighter. That would make this the perfect summer smoke and I think I'll get that by mixing in some light lemon tobacco.