Brought to the market in 2013, Something Girlie is the only hookah tobacco company entirely run by women for women. The idea behind this line of products is that the tobacco flavors being offered by the rest of the industry are not paying attention to the female market. They meet this need with products that are generally lighter in nicotine and more subtle in flavor.
History and Growth
This company is owned and operated by Alyah Hamoura and Elizabeth Chahine, who have worked very hard to make this company something unique in the entire market. Elizabeth Chahine is the wife of another notable name in the hookah industry, Bassem Chahine of Medwakh.com. Something Girlie is entirely owned by and is the brainchild of these two women.
"…My wife's friends, a woman from the UAE, came to my wife with the idea almost 2 years ago. My wife mentioned it to me, and I thought it was a great idea, and offered to help. I was rather flatly told they would rather do it all themselves, and they did. Lol!"
-Bassem Chahine
The tobacco itself is a honey based tobamel using glycerin and absolutely no food coloring. The cut is small and coarse with a light, natural brown color that should be expected from dried tobacco soaked in honey.
Our Something Girlie Shisha Reviews
[flavors data="6665|Apple-Solutely|6553|Berry Broken|6704|Be Otch|6856|Little Ameera"]
Packaging
The packaging for this product consists of a well designed plastic tub with a screw top, a freshness seal below that and a sealed pouch actually containing the tobacco.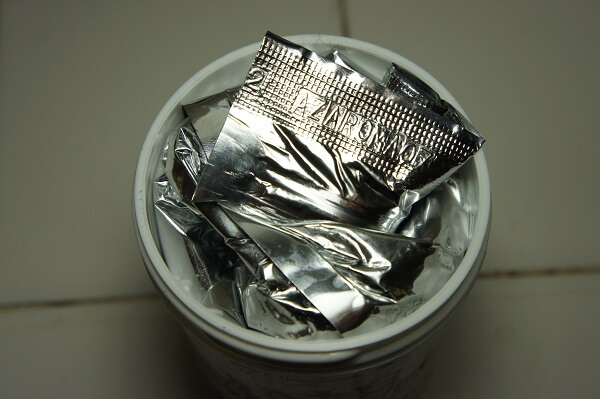 The pouch is resealable and the whole package work well to keep everything contained and fresh for a long time. Something Girlie is offered in 50g, 250g and 1 Kilo packs for every flavor. Each of these tubs bears an artistic label designed to be both visually appealing and representative of the flavor.
Smoke Duration & Thickness
The thickness of the smoke is substantial while being very smooth and fairly light. The duration is moderate to high for a modern style tobacco. I can confidently expect about an hour and a half from a medium sized bowl of this tobacco before the smoke starts to wane.
Something Girlie Flavors
Apple-Solutely Fabulous – Double Apple
Be-Otch – A blend of mint flavors
Berry Broken Hearted – Spiced strawberry
Cotton Candy Kisses – Simply cotton candy
Hey, Girl Hey! – Two types of grape with spices and mint
Little Ameera – Sweet coffee with spices
Peaches Be Crazy – A combination of candied and natural peach
P.M.S – Fruit and chocolate
That's What Shisha Said – Three kinds of melon, spices, cucumber and "some other flavors".
Wink – Grapefruit and other citrus with spices and "other flavors"