I am not one to judge a hookah before I get my hands on it and before I am able to smoke with it for quite some time. This ridiculous thing, known as the Desvall Hookah, is going to be one of the rare exceptions.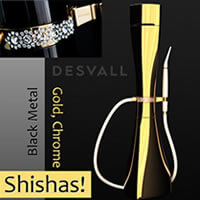 With a price tag of $60,000, this is easily the most expensive hookah that is currently being produced. I am sure that there are some vintage and antique hookahs that could sell at auction for this kind of price, but those are being bought for their history and rarity. I think that's kind of silly too, but this hookah is only rare because so few people would be crazy enough to drop $60K on a hookah!
The entire hookah is custom made from top to bottom with various materials, but the main body is aluminum that is machined from a solid block. This is quite the expensive process to go through for a hookah made out of aluminum, a material I avoid in my pipes. These chunks of aluminum are then hand polished, coated in various colors or metallic finishes, and (for some models) adorned with Swarovski crystals to top it off.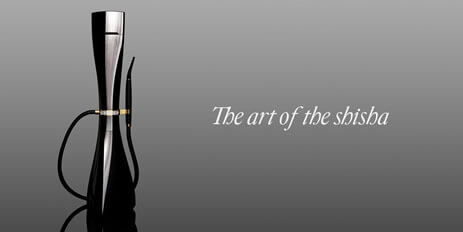 When it comes to the base, you have a choice to make. Depending on the model, the base is either made from more machined aluminum or custom made by an artisan glass-blower. The glass looks beautiful and you can either have a smooth vase or a cut glass base that reminds me of a punch bowl you might expect to see at a 70's swinger party. Not my tastes.
I actually kind of like the look of the hose, but it's not interchangeable with any other hose and can only be used on this hookah. I'm not exactly biting at the bit to spend the few thousand dollars that this hose probably costs.
Now, the hookah boasts a rotation function that actually kind of looks cool. That's the only interesting part of this hookah and it's still work as much to me as a dollar store lazy-Susan.
Simply put if you have $60K to blow on a hookah, skip it and get an Elmas then send me the difference. I'll become your personal hookah consultant for a year and I can promise that you'll get a better deal for your money.