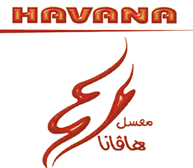 Classic hookah tobacco is a favorite of mine and Havana offers some interesting flavors that are far from the fruit flavored stuff that many people are used to. This includes a pipe flavor and one known simply as Rowan.
Rowan was on the menu tonight and I am pretty happy with it. I am not entirely sure what rowan is supposed to be but the flavor profile is that of light molasses and medium tobacco. It is slightly sour and lots of sweet. It has a smokey character and slight fruit notes. All research I have done to find out what the name means or refers to have failed me. If anyone knows anything about this blend let me know. I'd love to learn the meaning if it's more than just a name.
This is a very wet and modern tobacco.. The buzz is very light and the smoke is thick. The clouds are not something to scoff at but are nothing overly amazing. The smoke is very smooth and does not suffer from the heavy quality that the many more classic tobaccos can have.
This is a great step into classic tobacco for those that want to try it but are not willing to jump into something much stronger like Salloum plain or even something as light as Al Fakher Soft Black (still pretty heavy).
7 out of 10. I am not too sure what to say about this. It was a good flavor and nicely balanced but not overly complex. It's a good step into more classic tobaccos but there are better options if you can deal with a strong buzz.