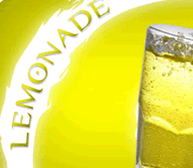 Brand and Flavor: Hookah-Hookah Lemonade
Shisha Tobacco Cut: Typical HH.
Hookah Type: KM double trimetal. Nammor hose
Duration: 1 hour or so
Bowl: Vortex bowl
Foil / Screen: Regular foil
Coal / Amount: 2 CH QL coals
Smoke: Thick, dense clouds. Nice mouth feel and smooth.
Buzz: Light and pleasant.
Smell / Flavor: Smells like a harsh lemon scent. A bit chemical. The harshness follows through into the flavor a bit and so does the chemical flavor
Rating (1 to 10): 6 I think this is an okay flavor. The chemical quality is a bit unpleasant and detracts from the overall flavor. When I think lemonade I think of a sweeter flavor with sour lemon qualities. I think the harshness is a bit like lemon peel or zest but personally I think lemonade should stick to the actual pulp when it comes to lemon flavor. I would suggest this flavor a bit but frankly when it comes to lemon there are other much better options. Nakhla makes a damn good lemon but is still by far not a lemonade. When I think lemon I think more toward romman but for lemonade I would suggest Fantasia. I am not one to suggest Fantasia because of the price but their lemonade variations are really nice and sweet.