https://www.youtube.com/embed/UjeL1qtFzow
This review is based entirely on my own experience. This order was placed anonymously and I have not been bought off or influenced in any way.
I have heard some pretty negative things about ordering with Hookahset.com but my experience was wholly positive.
The website feels fine and is easy to navigate. The variety of products available is pretty impressive and the prices are extremely hard to beat. Seriously. Some of the prices are just amazing and they offer a 25% discount on top of that for our members and fans. Just use the discount code hookahorg.
If you're looking for a specific type of tobacco or charcoal make sure to check out the other listings in the category because they offer multi-packs that can save you a little money. I'm an idiot and bought three packs of Fumari individually rather than making use of the three pack and could have save another couple bucks. The cart price does not adjust itself if you're as absent minded as me.
I kept things simple and ordered some tobacco I've never tried before. Three packs of Fumari and some discounted Nakhla. The package was shipped out promptly and got to me one time. There was no damaged to any of the tobacco and no missing items. I honestly assumed the Nakhla was going to have some leaks but it's perfect. I assume it's past it's expiration date but there is n date to be found. To me this indicates that Hookahset isn't letting old tobacco sit on their shelves and go out in place of fresh. I like that.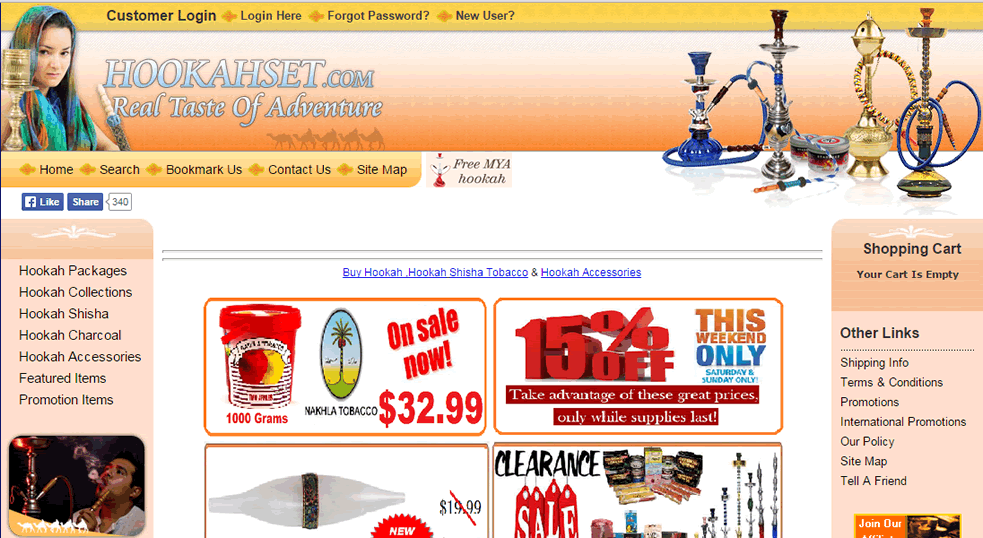 The packing was simple but effective and I couldn't as for much more.
All in all it was an uneventful order on which I was able to save a bit of money. Would I order from Hookahset again? Definitely. The combination of selection and price is enough to keep pulling me back.