The Mizo line of tobacco from Nakhla is one of the best products on the market. Let's just get that statement out of the way. I love this line of tobacco and I think that it's one that every hookah smoker should check out. Recently, Nakhla released some new flavors for their Mizo line and it's about time I actually try some of them. I started with the raspberry.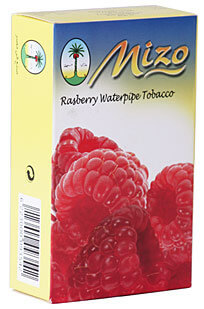 The smell of Nakhla Mizo Raspberry, in the box, is a combination of raspberry candy and natural raspberries. The slightly artificial notes are not over powering but this smells like some kind of raspberry dessert that has been made with a combination of raspberry preserves and raspberry baking flavoring. I wasn't all that surprised by this smell, as it is a more modern style tobacco.
The clouds are pretty great. Being a tobacco in the Nakhla Mizo line, this tobacco is a very wet product with a fairly high glycerin content.
The flavor is similar to the smell but not the flavor bomb that I thought it might be. Nakhla is known for being very flavorful and fairly accurate. I believe that they have succeeded, but I wish the flavor could be a little stronger. I would be worried that adding additional flavoring would cause it to taste artificial and cloying so I am fairly happy with this tobacco as it is.
7 out of 10 I had very high hopes for this tobacco an I do not feel slighted. I do feel that it could stand to be improved upon a little bit. But I think this is a solid tobacco that's worth checking out. If you like raspberry flavors, which I do, this is a good option. Just don't expect it to knock your socks off with the flavor you would get from a mouthful of raspberries.