https://www.youtube.com/embed/kU_i89iVc_M
Oh how I love a good peach specially a Nakhla one. It always seemed like fresh peaches had a window of about an hour in which they were ripe. Any sooner and it was like eating a potato. Any later and it's a pile of mush and rot. Even so, I waited impatiently and loved that first peach of the season like the first kiss from a new crush.
As you can tell, I like peaches. What do I think of Nakhla Peach?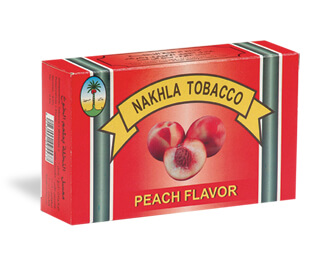 It's on the better side of okay. The flavor tastes fruity with a distinctly peach tone that is supported by an apricot flavor and notes of light tobacco. It avoids the overly floral notes to which many peach flavors default, but they are there to enhance and brighten the flavor by just a little bit. I find it to be pretty tasty and I definitely enjoy this tobacco, but it's not a purely peach flavor. I know that many people are looking for a juicy and sweet peach flavor that they might not find with this one, but there are plenty of other brands making candied peach flavors. This is something different.
Should you buy it? Yes. I think it's a tasty flavor that you should try out for yourself. It's somewhat unique among the peach flavors on the market and I'm always happy to see Nakhla producing tobacco that don't taste like overly sugary candy. If that's your bag; get some Nakhla Mizo Peach. That's probably going to satisfy your sweet tooth better than this one.