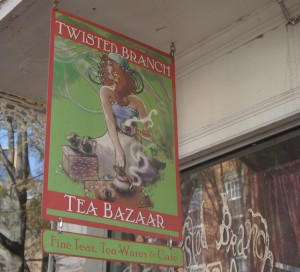 Thanksgiving break is over and it's time to jump right back into the fray with a new lounge review. While visiting Carri's family on the east coast we decided to stop in on the folks at Twisted Branch Tea Bazaar for a treat. Set into a walking mall in downtown Charlottesville, VA you can find this lounge perched on Main street on the second floor of an unassuming building. It may be easy to walk right past this little gem as the only indication out front is a classy sign and some window decals.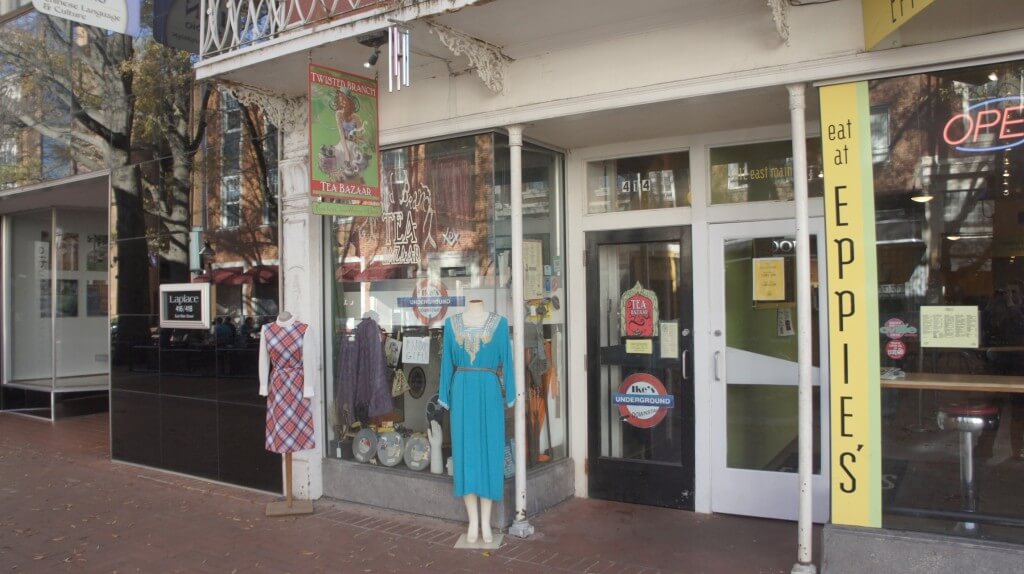 This establishment stands out as nicely eccentric among the much more conventional surroundings. Entering the front door you are greeted with a large and clear sign beckoning you upstairs.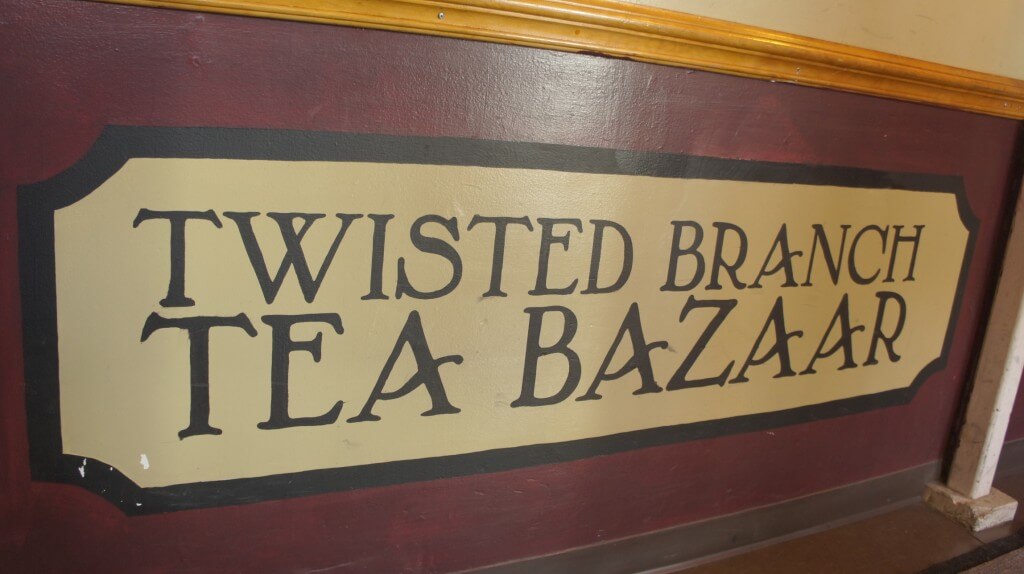 On the next landing you'll find some cool artwork letting you know you're on the right track.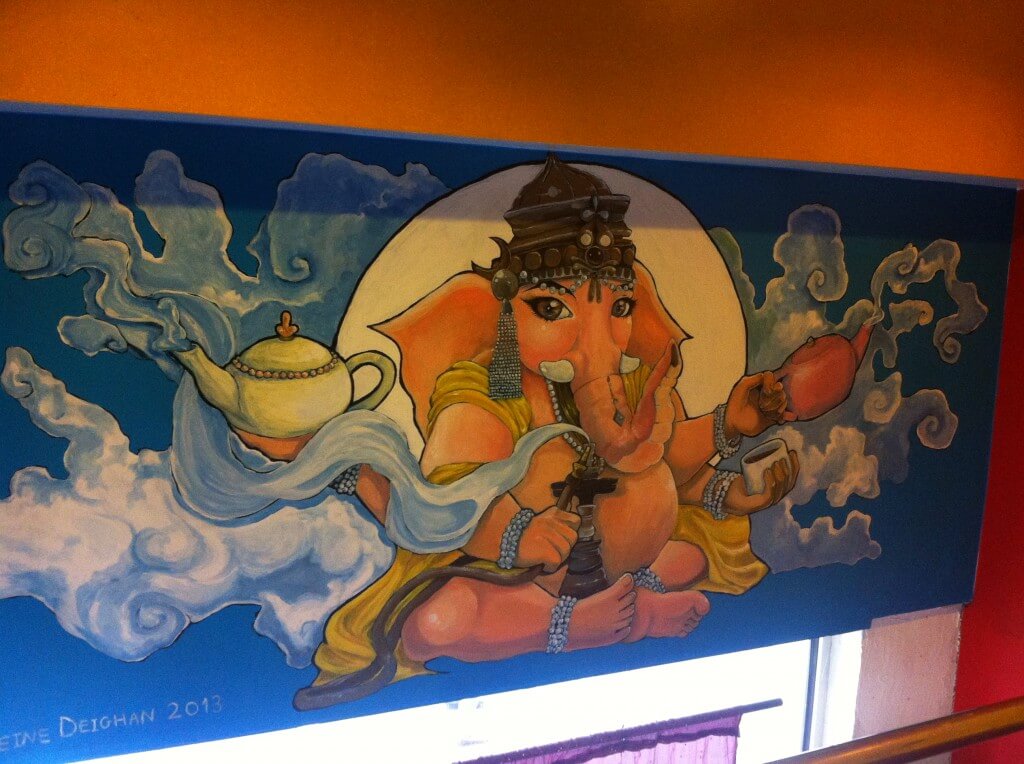 One more climb upward and you'll find the actual entrance with another sign of welcoming. I'm going to blast you with some images now to give you a feel for the actual environment.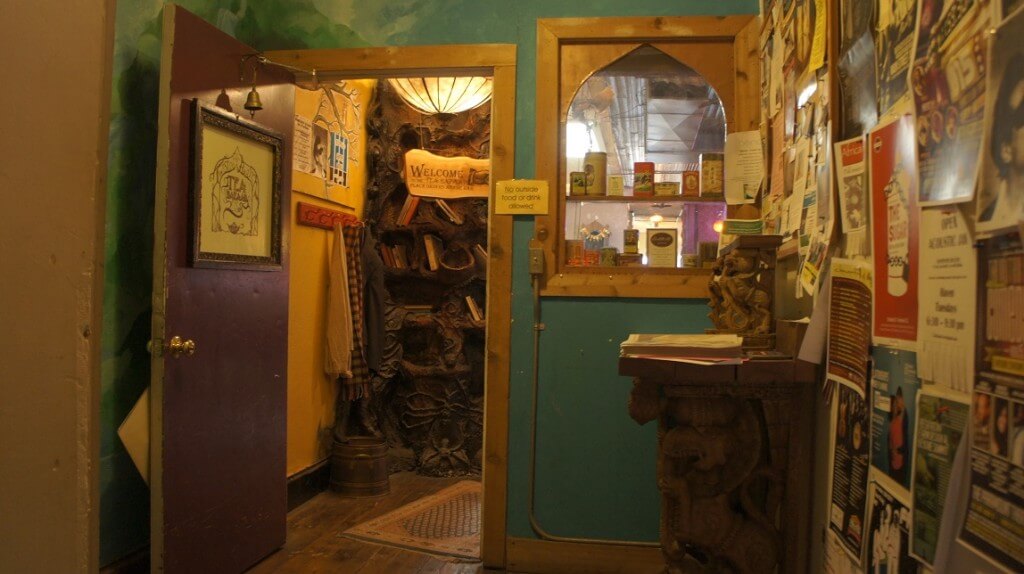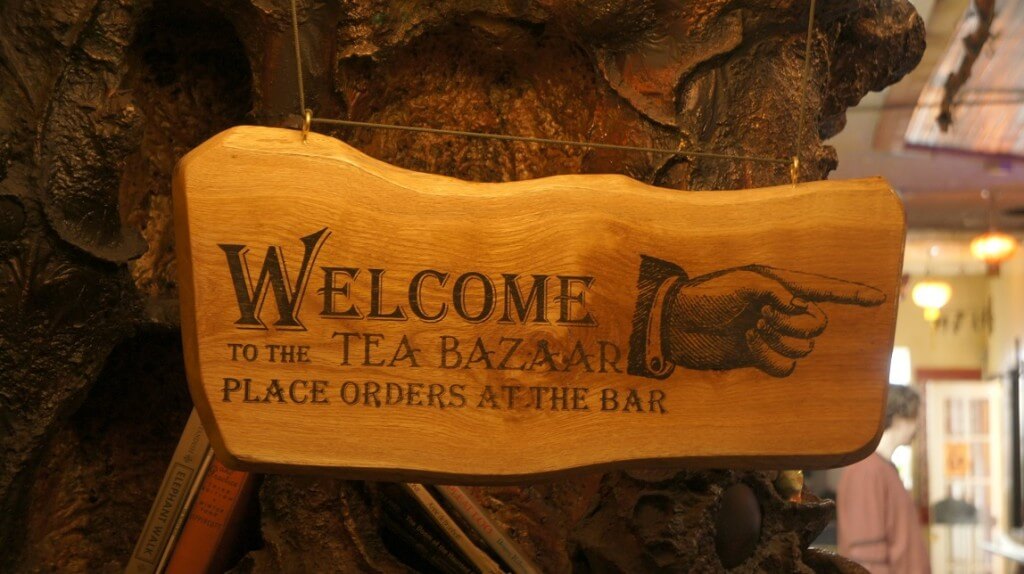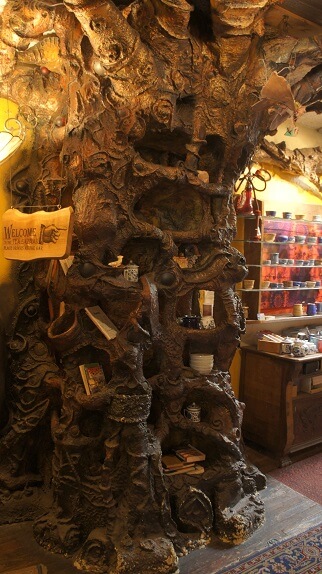 Some very cool pottery for sale.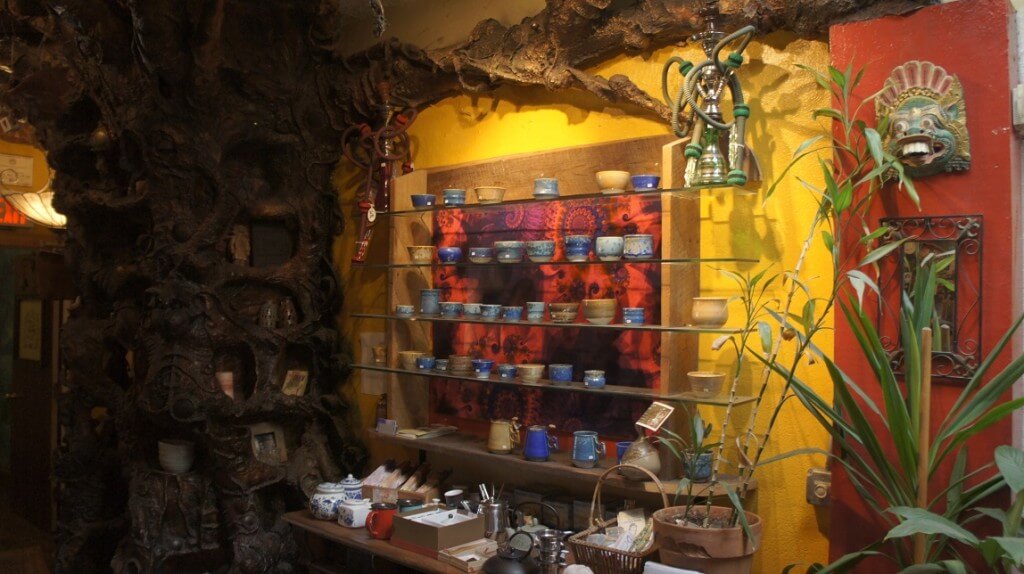 And they even have a few very reasonably priced rigs complete with matching washable hoses.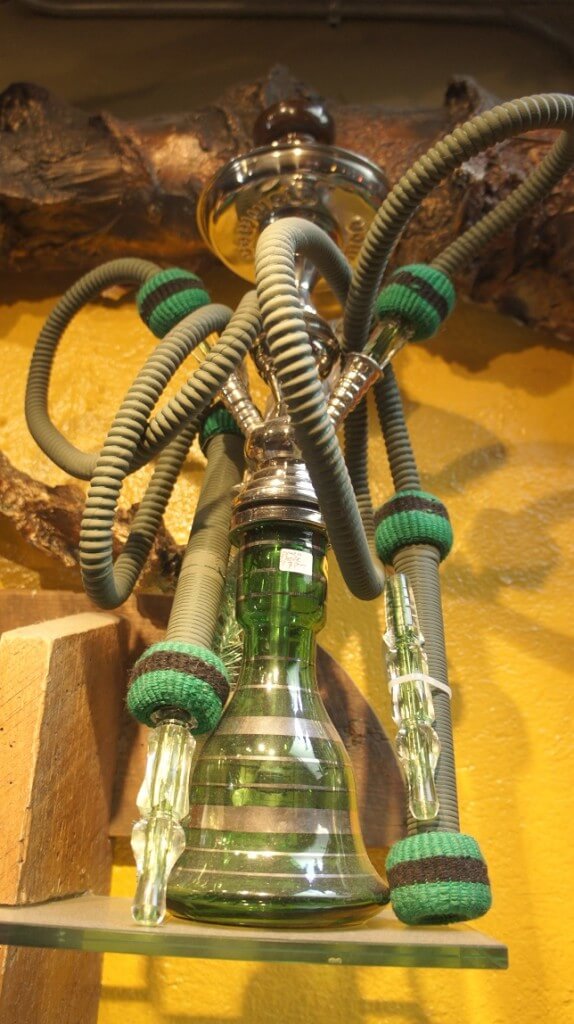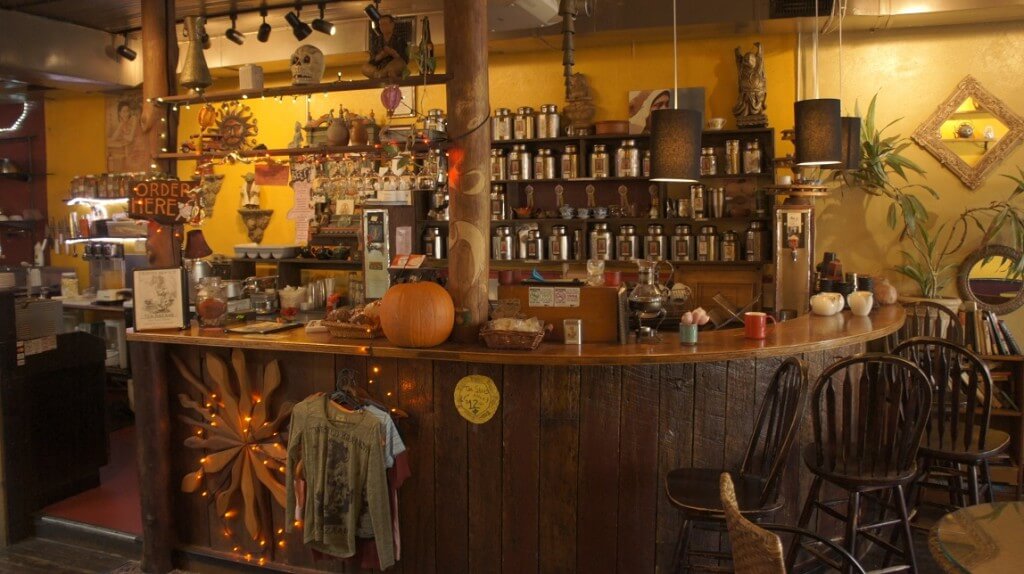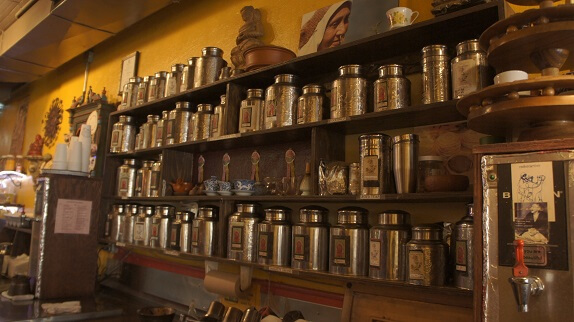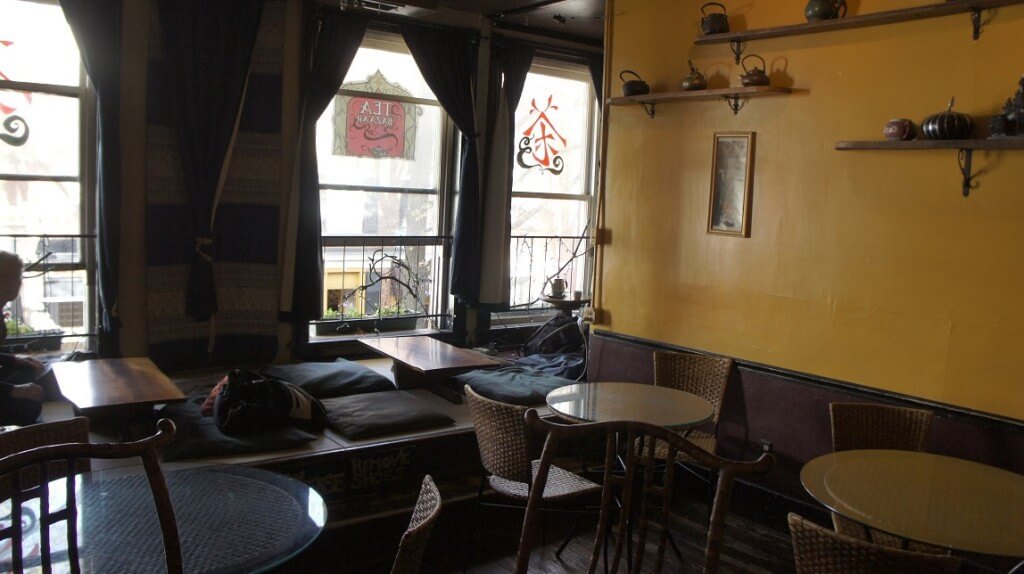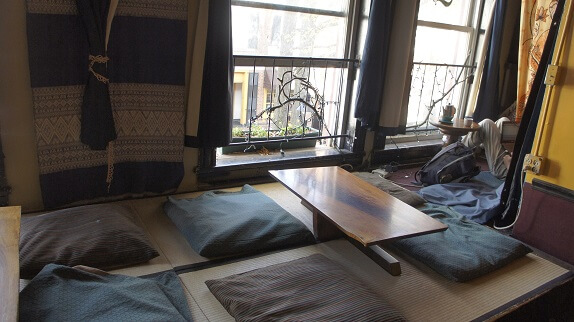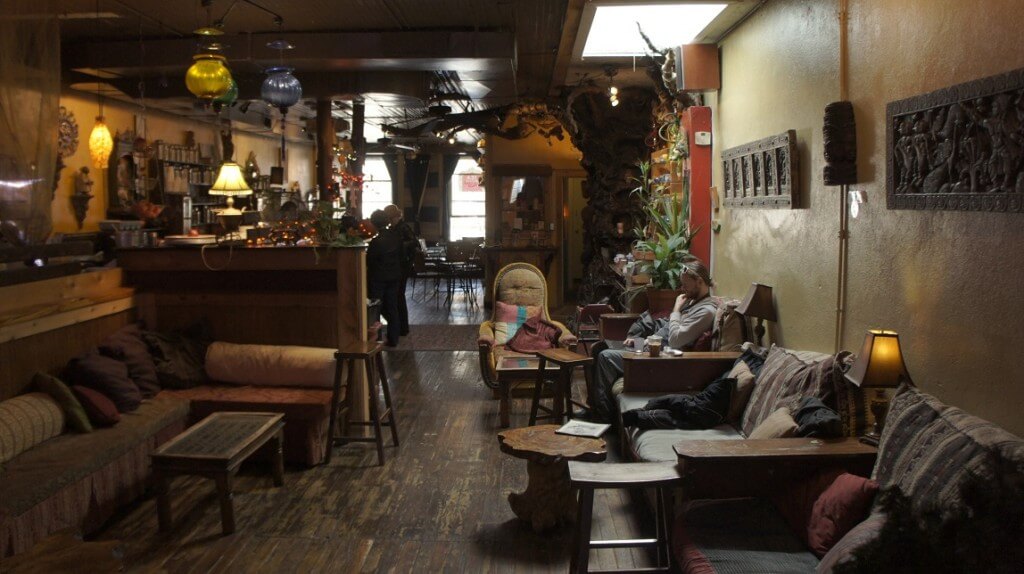 That's it for the main room that is a non-smoking area. Now we move onto that part that matter most to us, the hookah smoking room and the outdoor smoking area.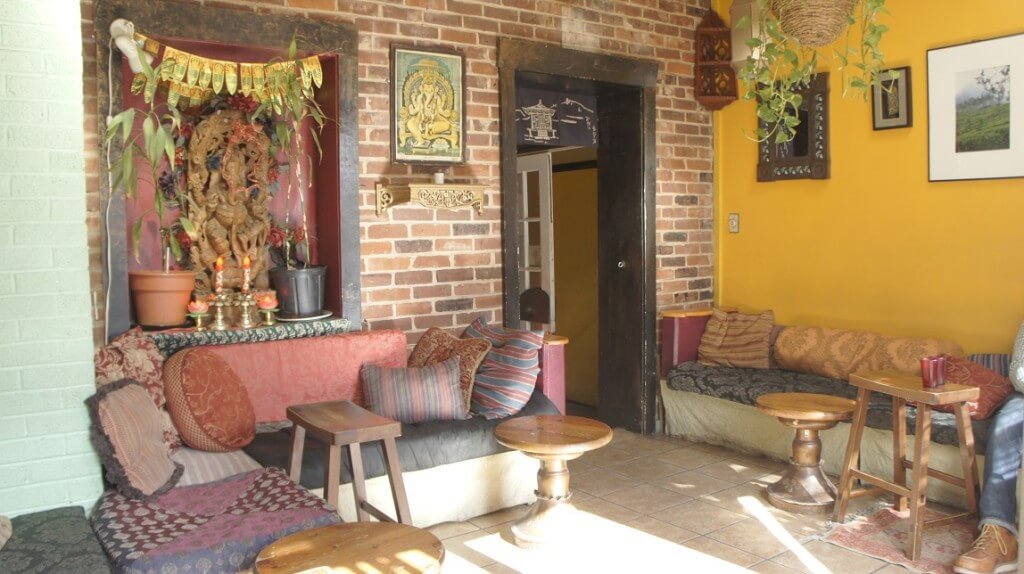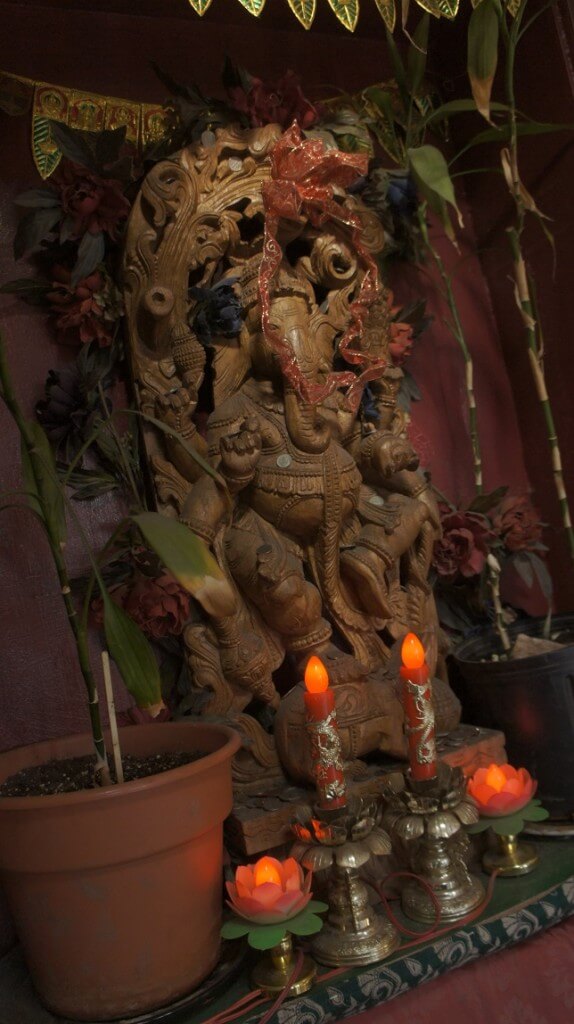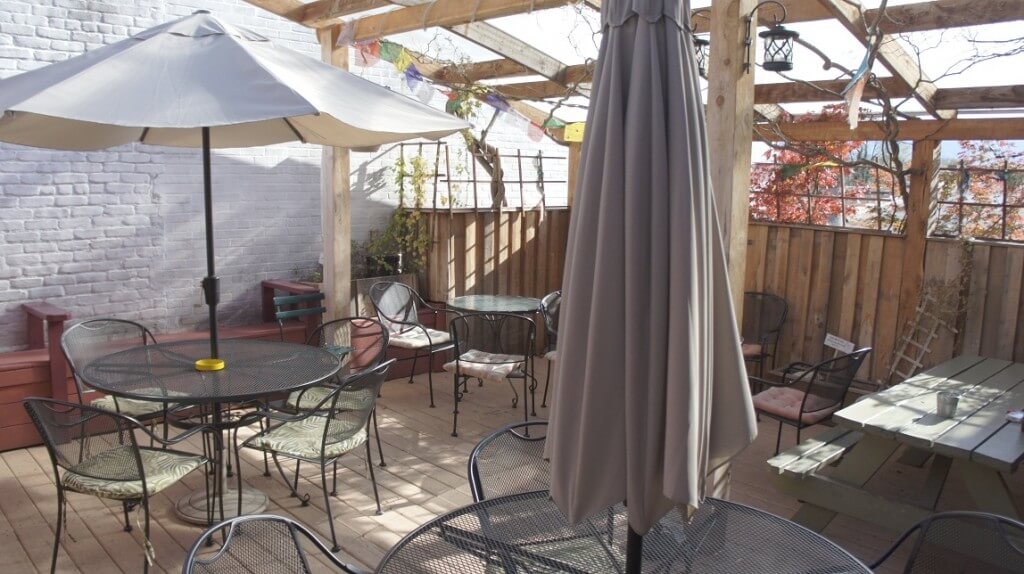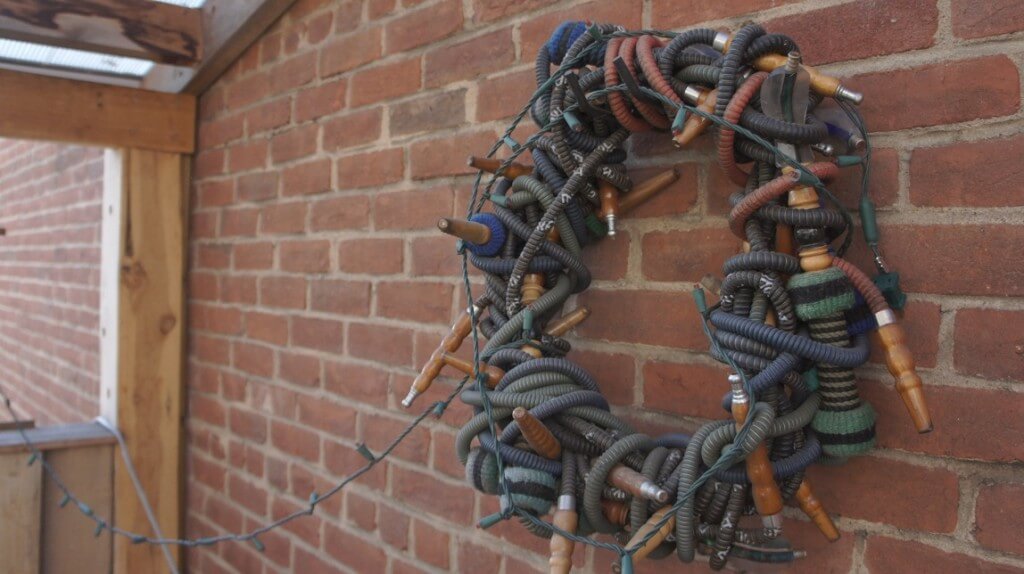 As you can see this is a pretty cool space with a lot of seating options, a very eccentric style and a relaxed feel. The tea selection is formidable and the snacks are great with lots of vegan options that are surprisingly good. That means a lot coming from me as I'm practically a carnivore. We opted for a vegan brownie, a tea cake, some basic assam tea and a seasonal ale. We were very happy with everything as it was all delicious and well prepared. We made a separate visit for just the tea and snacks on another day, so that should tell you something.
There are lots of tobacco flavors to choose from with brands like Al Tawereg, Al Fakher and more. I opted for a classic flavor and ordered some rose tobacco as I love pairing rose and black tea.
The hookah we were provided was a clean and well maintained Magdy Zidan with a new Mya Saray hose. I could not detect any ghosting flavors, which let me know their rigs are cleaned regularly.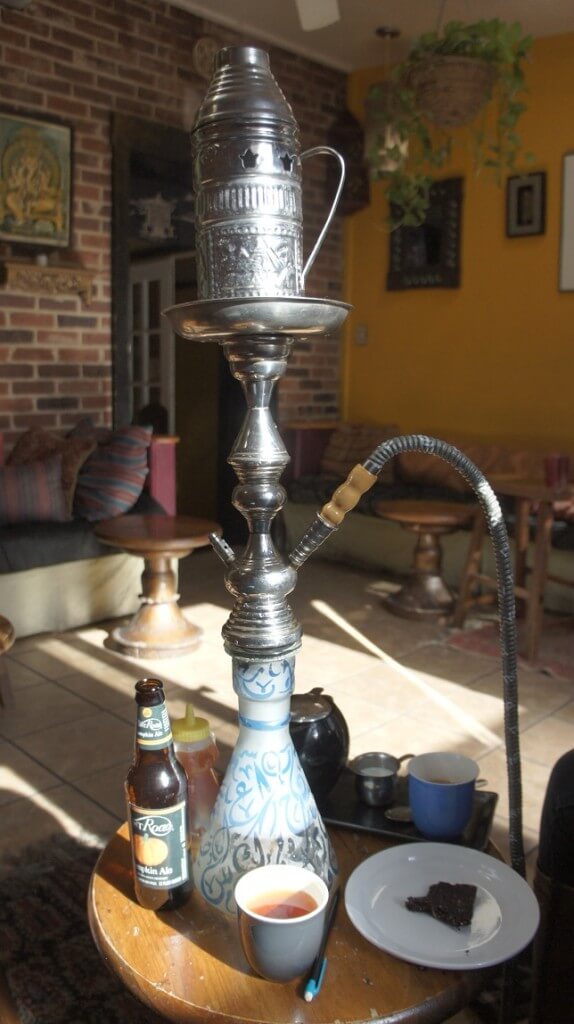 I was happy to see coconut charcoal on top of my Egyptian clay bowl. Quick light coals are the first sign of a bad lounge session for me. I learned that they made the change from QL coals recently due to popular demand and on the suggestion of one of their suppliers. I like to hear that a lounge is interested in improving their offerings and, after talking with one of the owners, I found out they are passionate about exactly that.
I enjoyed my session overall but had a couple minor criticisms.
The lack of tongs is bothersome for someone like me who likes to adjust the coals but I completely understand their choice to not provide them. I wouldn't trust the average lounge attendee with handling burning coals if I owned such an establishment.
The heat was a little lacking, which produced moderate clouds but reduced the chances of burning the tobacco as a result of not being able to adjust the coals. It's a shame because the bowl was well packed and I felt like it just needed a touch more heat to really get going. The flavor was fine and the smoke was smooth.
After the session I checked out their hookah prep station and found everything to be clean, well organized and well maintained.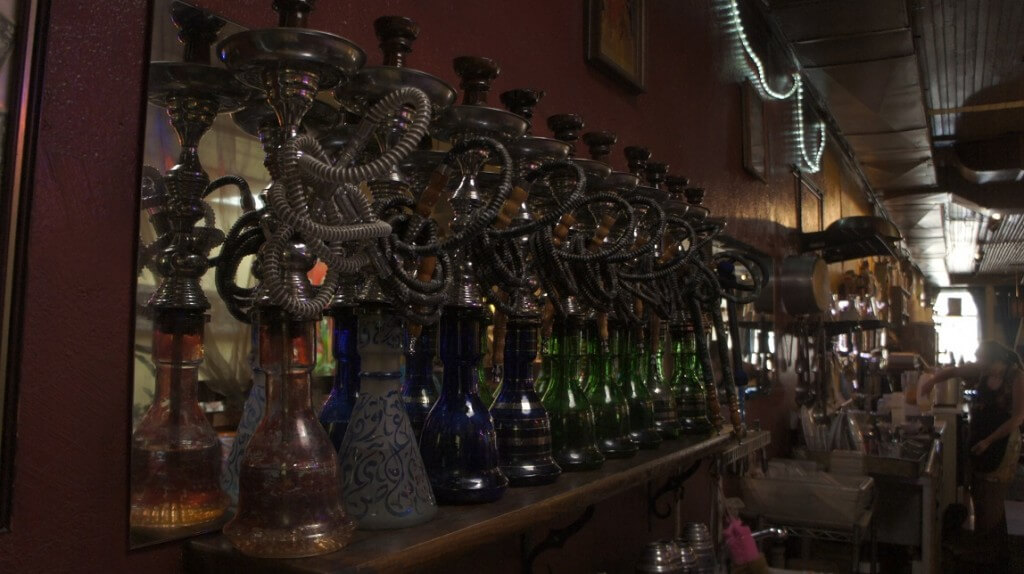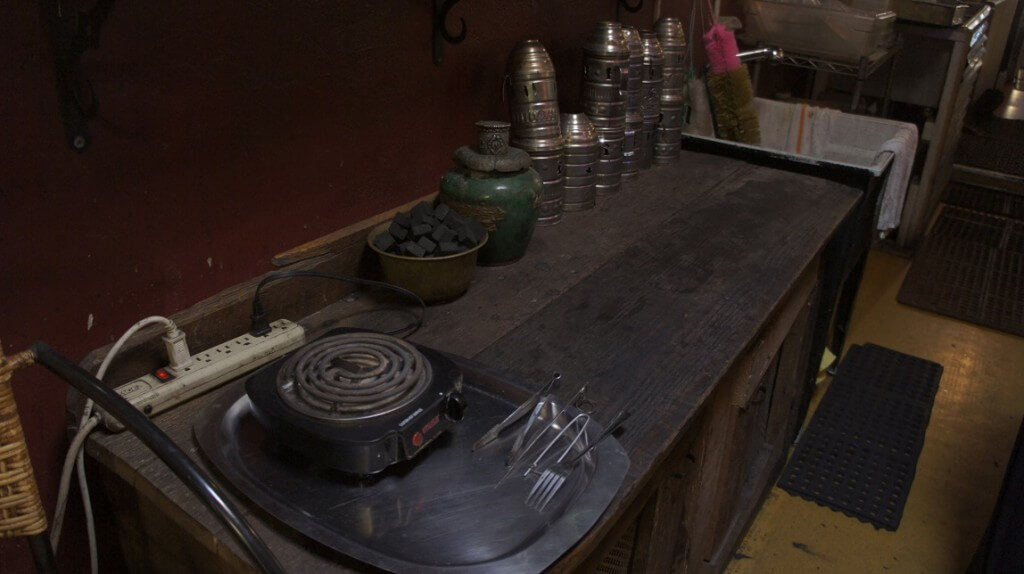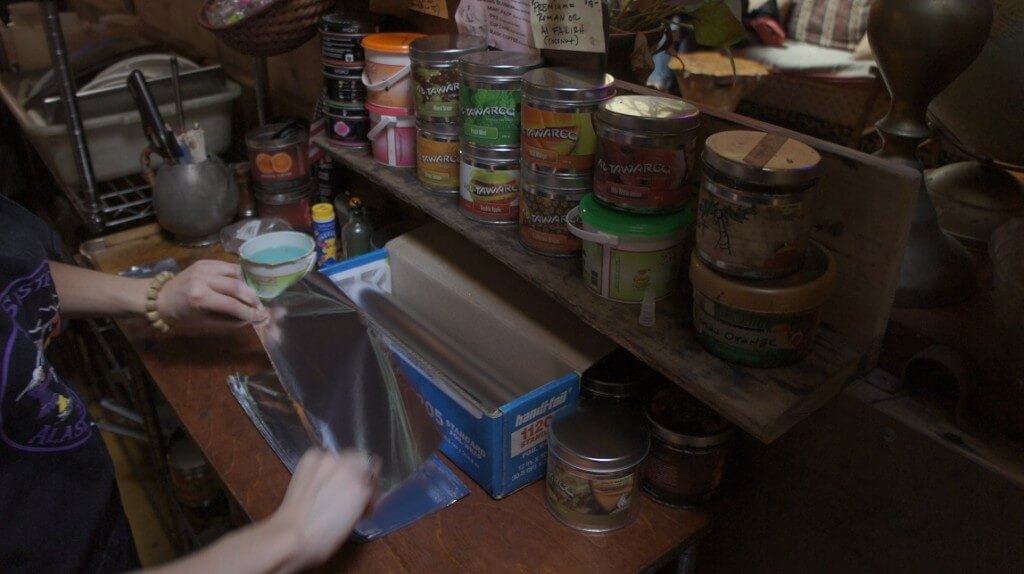 That last picture is their hose graveyard where old hoses go to die. This was awesome to see as far too many lounges allow their hoses to rust and rot while still in use. It's like a trophy wall but it stands as a testament to their clean and mindful practices. You also saw their dead hose wreath earlier in this blog post, which I found to be a cool use for the junk.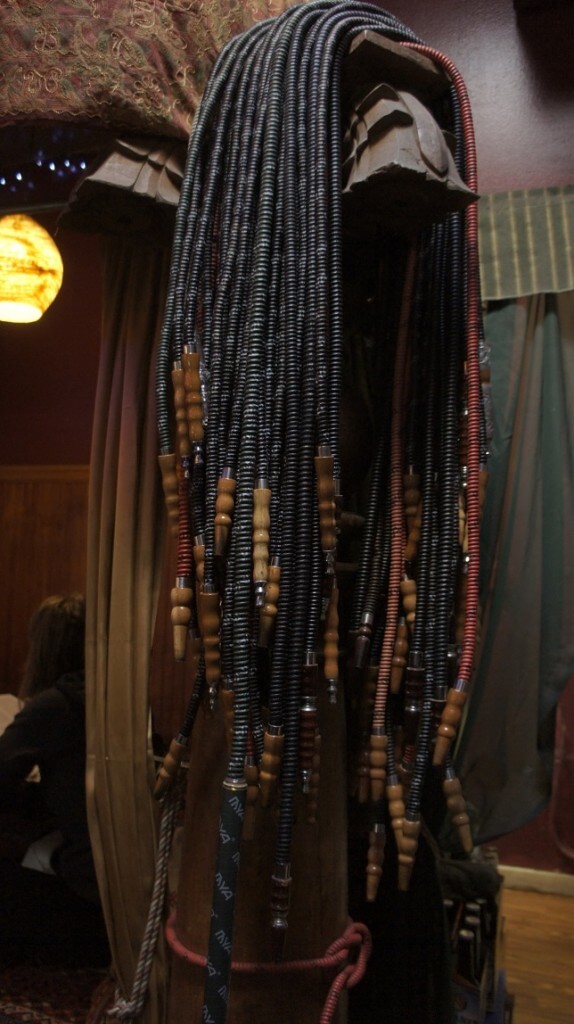 My overall opinion on Twisted Branch Tea Bazaar is definitely positive. Their tea and snack game is strong, the environment is comfortable and fun, they serve good beer for cheap and the staff was both helpful and friendly. I'd give the hookah a B rating right now but I'm impressed by their devotion to making improvements and refining their skills. With just a few tweaks and at the rate their improving I could see this being an A rank hookah lounge and I'm already happy to suggest this business to all of you.
Make sure to check them out and support this small business devoted to helping you relax in style.
Also, I love their sense of humor.