Smell / Flavor: Smells like Artificial watermelon and tastes pretty much the same. It's a candy flavor without doubt. It is strongly flavored as well. It's like a cross between watermelon bubble gum and a watermelon jolly rancher.
Rating (1 to 10): 7.5 I really liked this flavor but there was a point where it got unsmokably harsh. I don't know what the issue was but after blowing out once it was perfect again. I think that may have been indicative of the harshness issue that others have experienced with Al Fakher which I have yet to experience. I did let this acclimate over night in a loosely sealed ziploc bag because it smelled a little off so this may be why I only got a slight glimpse of the biggest problem people have been having with Al Fakher.
The smell improved slightly over the course of the night and it smoked smooth and fairly clean for the most part. But this one hiccup is why I docked it an additional half point. Other than that I feel this is some room for improvement and the flavor can be slightly chemical at times. If you are craving a sweet and sugary watermelon that tastes like artificially produced fruit flavor then this is a damn good option. We all crave it once in a while. Don't judge me.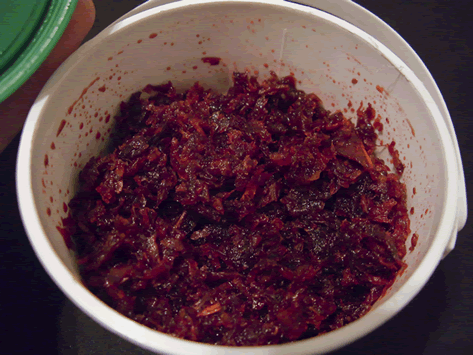 Brand and Flavor: Al Fakher Watermelon
Shisha Tobacco Cut: Dripping wet and chopped. It's the new Al Fakher cut that seems to be giving some people trouble.
Hookah Type: KM double trimetal. Nammor hose
Duration: 45 minutes
Bowl: Vortex bowl
Foil / Screen: Regular foil
Coal / Amount: 3 CH QL coals
Smoke: Great smoke. What I have come to expect from Al Fakher.
Buzz: Medium to light buzz