December is here and with that most expensive of all holidays looming it's time to start gathering gifts for the hookah lovers in your life. There's no need to stress out as I've done half your job and compiled below a list of my picks for the best gifts your money can buy. I've even grouped everything into different price categories to streamline this process even further. Now you just need to pick a price tier, order one of these gift options and rest assured you'll see smiles come Christmas day.
Also don't forget to use our exclusive coupon codes (to the right) to get even better prices.
Hookah Gifts Under $20
Gift cards
Always a good option and one that fits into any price category. $20 is enough to try out a new tobacco or snag a sampler.
Nammor Hose
Nammor hose was at the start of the washable hose revolution and still one of the best on the market. If your loved ones are still smoking with old hoses it's time to give the gift of cleanliness. You cab buy it from Hookah-Shisha.com for $18.99.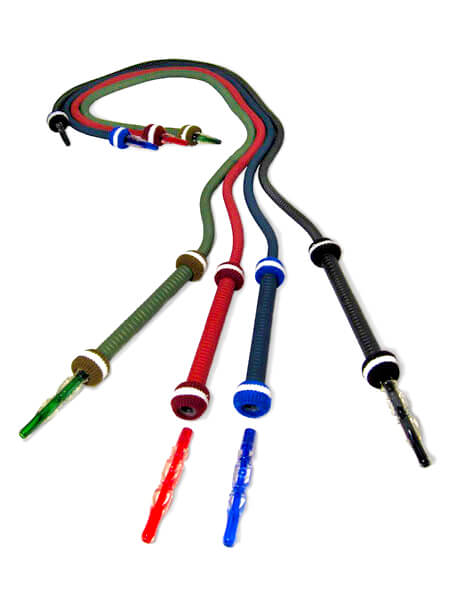 Box of Charcoal
What hookah smoker can't use some extra coal? Coconara is a solid brand with a good track record that's available in many shops. Coco Ultimates are a good choice for this as they are of good quality and affordable for when the gift receiver gets hooked and can't go back to quick lights. Any of the higher quality coconut coals are a good option and will stay under $20.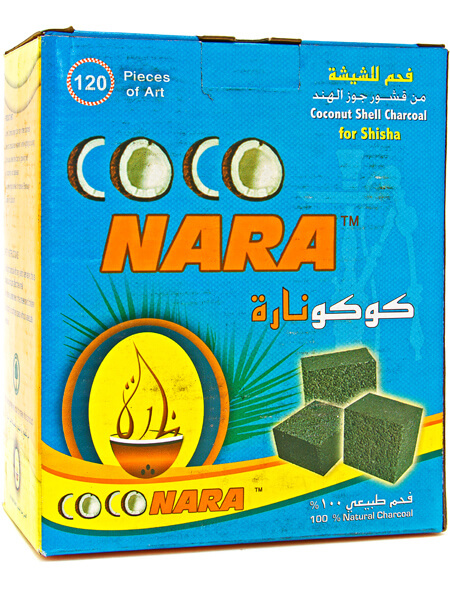 Assortment of Hookah Tobacco Flavors in 50g Sizes
The smaller sizes allow you to try new things without a big investment that may turn out to be a dud. Figure out what kind of flavors they like and buy a few good flavors from a high quality brand. Al Fakher is a solid brand and buying samplers packs like this let you get more tobacco for less money
Fantasia is pricey but it sure appeals to those who really like sweet flavors with big clouds. Not for the traditional smoker.
Even though many businesses have stopped selling 50g samplers as of late but you can still build your own for a reasonable price. I suggest Social Smoke as it appeals to a wider range of people than some other brands and has a huge variety of flavors.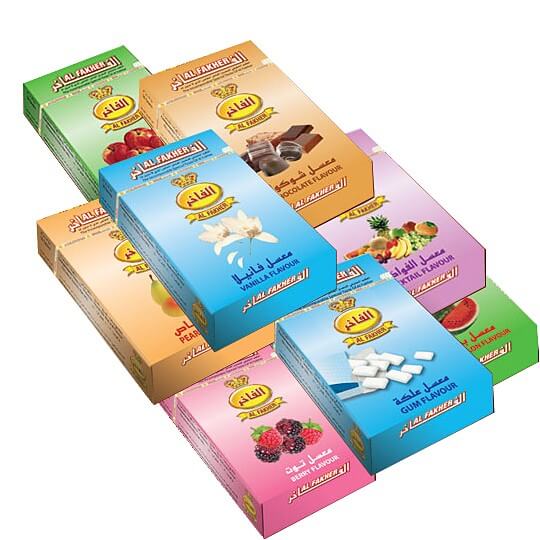 Hookah Gifts $21-$50
Khanjar Insight Hookah
The appeal of a small hookah for travel, parties or simply to conserve space in the house is ubiquitous. This is a great little rig that has taken a solid stance on the list of miniature hookahs that actually smoke well. Instead of buying a junk pumpkin hookah that will smoke poorly and fall apart all too soon, snag one of these good looking miniatures.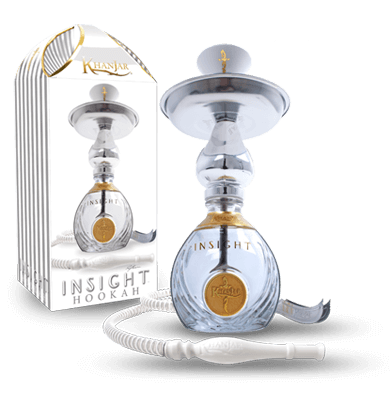 Khanjar Surrender Hookah
And it comes in pink! I get asked regularly for "girly" hookahs and accessories. Sadly most "girly" gear on the market ends up being either of junk quality or an off pink color with more of an orange tint. This is actually looks good and functions well.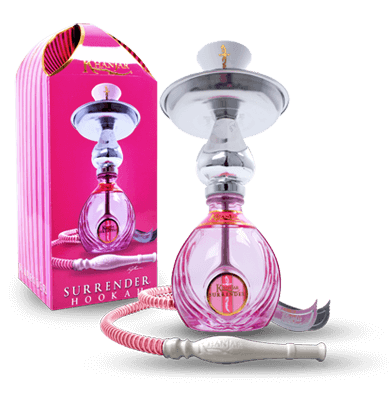 Kaloud Lotus
I have to be honest and admit that I haven't tried the Kalous Lotus myself but it's one of the hottest and most sought after accessories on the market. This device give you hassle free sessions with almost no heat management necessary but it does use a bit more coal. If sitting down and smoking peacefully while never adjusting your coals sounds good then this is a great gift idea.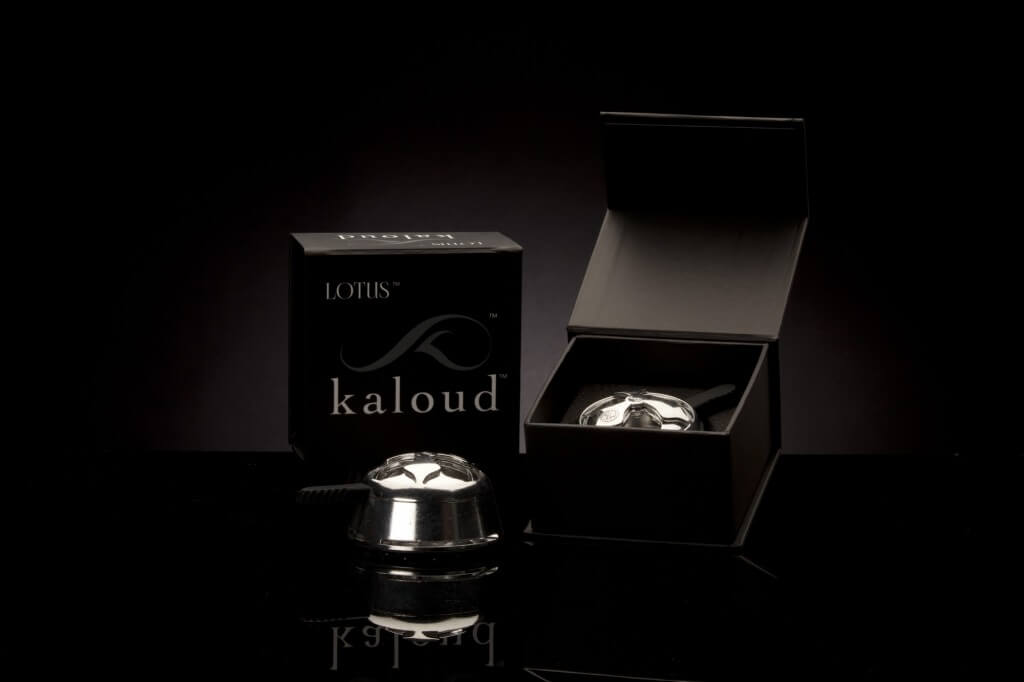 Crown Hookahs Signature Bowl
These are some of the best functioning and slickest looking glass bowls on the market. They are pricey but well worth the cost in my opinion. Each model is slightly different but they all perform admirably and I suggest them with great confidence.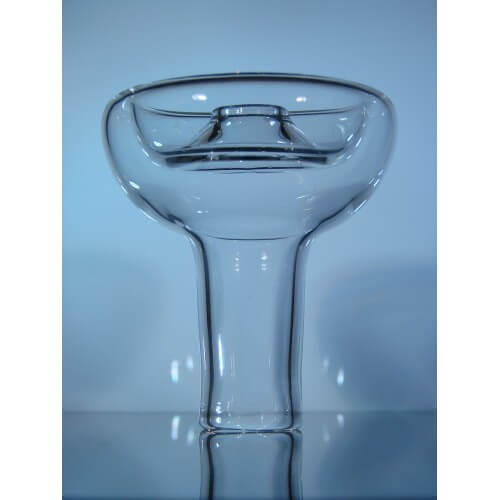 Crown Hookahs Signature Mouthpiece
An extremely indulgent accessory but one that I love having as a part of my collection. These mouthpieces fit into washable hoses with removable tips and add a look of class like nothing else can. I own two and I've been extremely happy with them for years. the multitude of different designs and colors means you can find something that fits your style perfectly.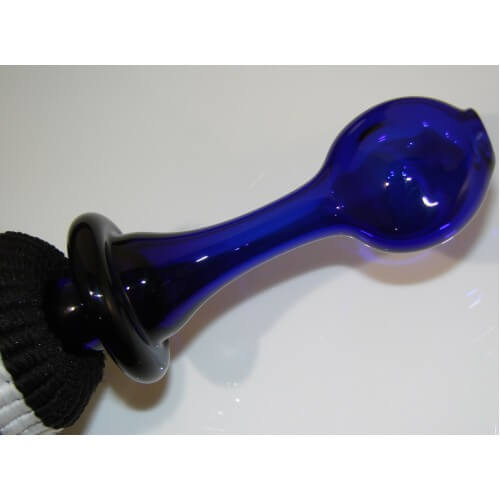 CocoUltimates 3 Kilo Pack
Like I said, what hookah smoker can't use more charcoal? Bulk purchases mean a better deal and even more sessions for your hookah smoking loved ones. Three boxes of these Coco Ultimates will tide the average smoker over for the close to 100 sessions.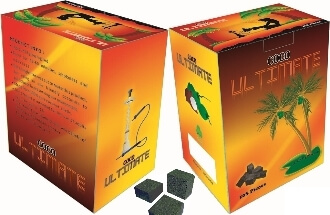 Mya QT Hookah
A mini from Mya and a solid rig built sturdy and stable. A modern style with sleek lines, a clean design and a multitude of colors to choose from. Just don't expect the pink glass to be pink in color. It's more of an orange.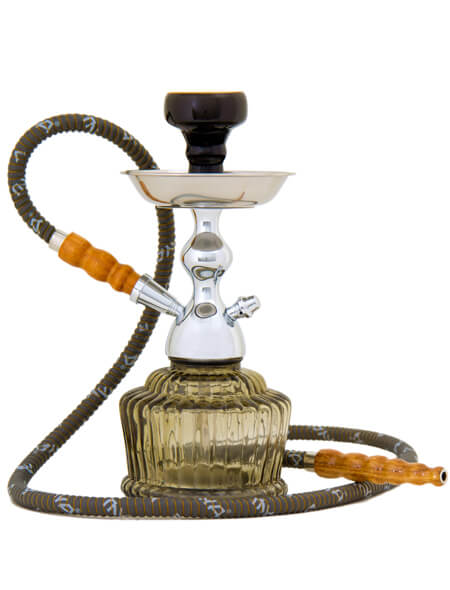 Hookah Gifts $51-$100
Tangiers Starter Package
A tempting deal for both the seasoned Tangiers smoker and the newbie this has everything you need to properly smoke and enjoy one of the most popular American made tobacco brands on the market. It's a stronger tobacco, so this isn't for a first time smoker but may be the perfect gift for someone who has always been curious about Tangiers and has yet to take that leap.
You can find Tangiers phunnel bowl and tobacco from: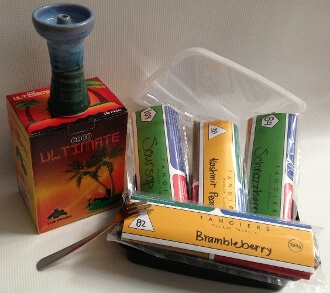 Mya Bambino
Look at that purple. Very classy. One of the classic mini hookahs great for beginners and veterans, men and women alike. A small footprint hookah with great smoking properties and a style you won't find anywhere else. Mya had a stranglehold on the mini hookah market for a long time and smoking with this rig will prove why.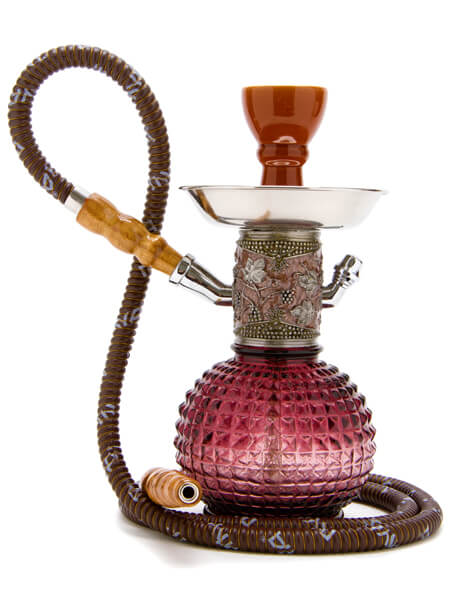 Czech Mate Trumpet Hookah Base
This may seem like a lot of money for just a base. That's because it is a lot of money for just a base. Similar to the glass mouthpieces mentioned above, crystal hookah bases are all for show but they add a touch of class and beauty that normal glass just can't offer.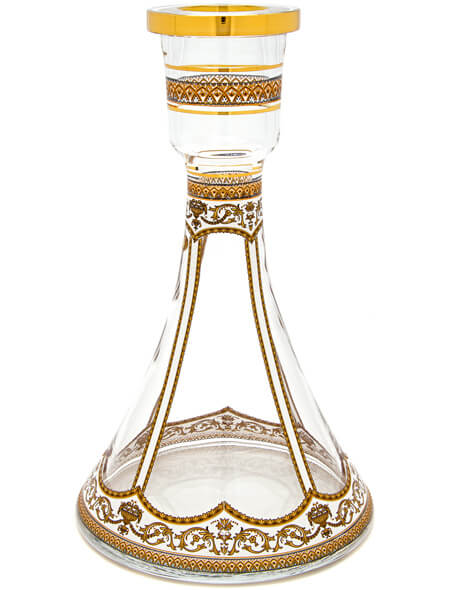 A Kilo of Their Favorite Tobacco
It may take a little digging to figure out what they like the most but a kilo will keep them smoking for a good long while. Buying by the kilo is usually more cost efficient then buying in smaller packages as well. Double apple is a classic and all time favorite of many.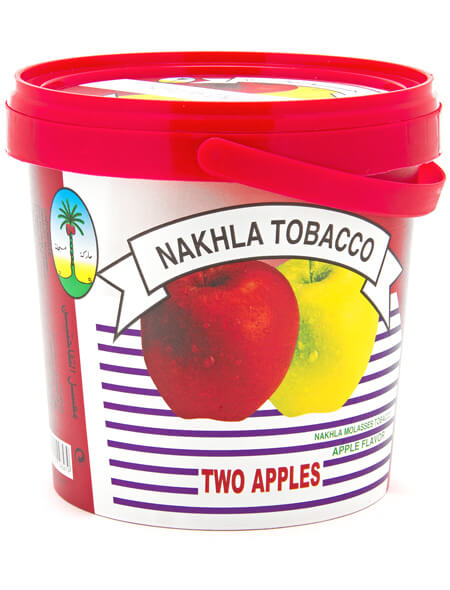 Khalil Mamoon Black Double Pear Short
A classic. Many people have started their collections with a Khalil Mamoon pearl and it is one of the workhorses of the hookah world. Whether this is their first hookah or an addition to the collection, every hookah smoker can enjoy having one of these around.
Find Khalil Mamoon hookahs on: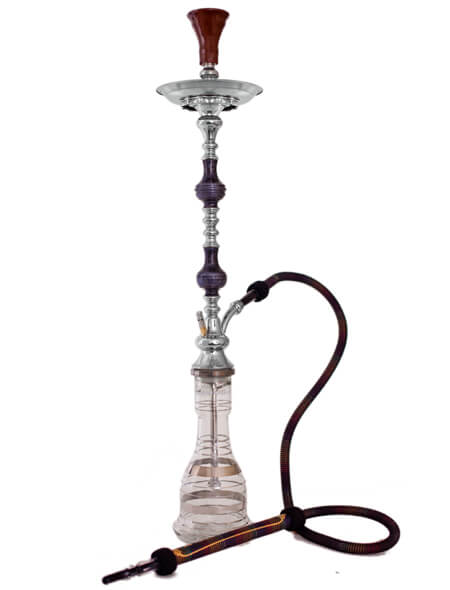 A Full Case of CocoUltimates
Does your friend's house have a constant fog floating through the eves? Do they burn through coals like a BBQ joint? How does 12 boxes of charcoal at a discounted price sound?
Hookah Gifts $101-$150
Khalil Mamoon Ozomah
A beautiful hookah with contrasting silver and brass colors. It's surprisingly striking for its simplicity. For just over $100 you get a hookah that smokes beautifully and looks just as good.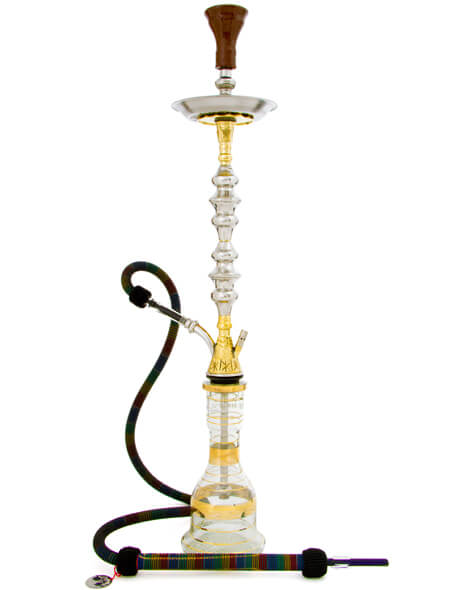 Al Fakher Large Solid
One of the most sought after hookahs in the world is back in production. The design is a little different than the vintage models but these are just a beautiful with bright chrome, golden brass and cobalt blue. It's regal and complex while maintaining a slim, sleek and classy profile. They'll love it.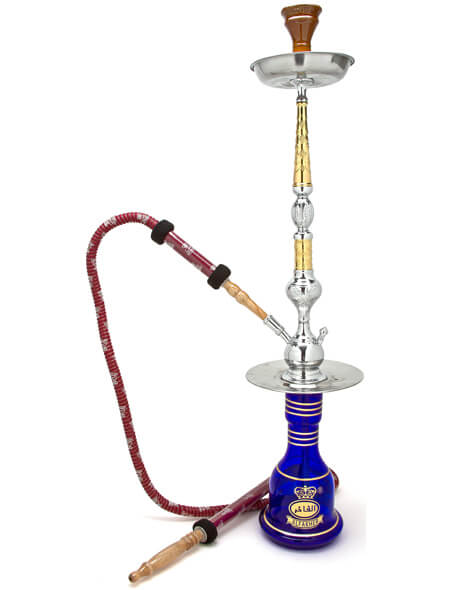 Bohemian Crystal Vases
Seeing a boom in popularity as of late, Bohemian glass vases are very high quality glass with gold and silver details and muted but classy colors. It's kind of amazing how a vase such as these can change the appearance of a hookah. I would never buy one of these for myself because I find the cost a bit high but I would be elated if someone added one to my collection. Get them at UltimateHookah.com.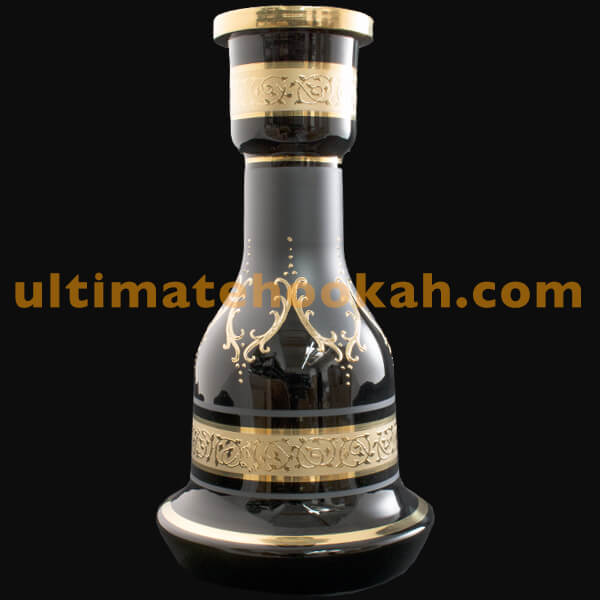 Elmas 628 Hookah
A Turkish hookah is a hookah for the more traditionally minded. Solid brass construction, highly detailed designs and beautiful bases and hoses.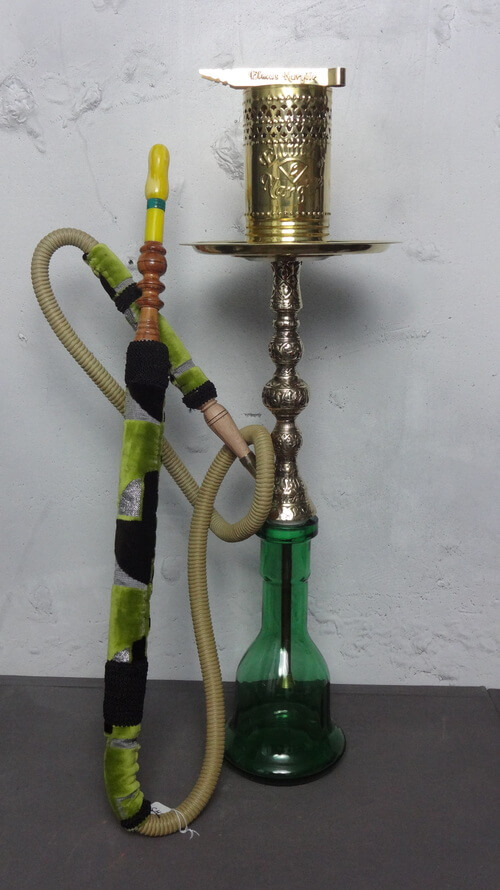 Coco Ultimate 15 kilos lounge case
Is your friend thinking of starting a lounge? Do you want to keep them smoking for the next 500 or 600 sessions? Give them a wall of charcoal and watch them geek out.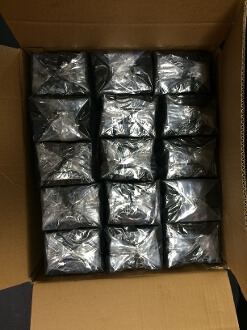 Hookah Gifts $151-$300
Lust Original Glass Hookah
I've been smoking with a Lust hookah a lot lately and, while I still stand by my brass and steel rigs, I have to say that I'm loving it. Expensive but actually pretty reasonable as glass hookahs go, this hookah functions beautifully and looks amazing. Also, it has a tray! That's better than many other glass hookahs can claim.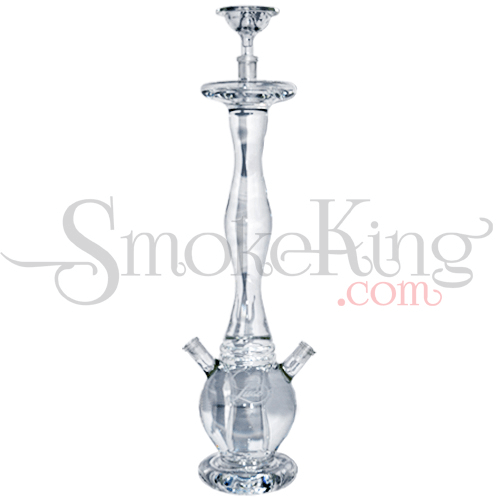 Regal Black Queen (1 hose) Hookah
Very limited hookahs made from reclaimed wood and aircraft grade aluminum sporting nearly organic curves and exposed grain for a feel that combines natural elements with sharp, carefully engineered lines. Designed for an extremely wide draw, the Regal hookahs are all American made and machined to a high standard. These disappear from the market from time to time and you should snag one while you can.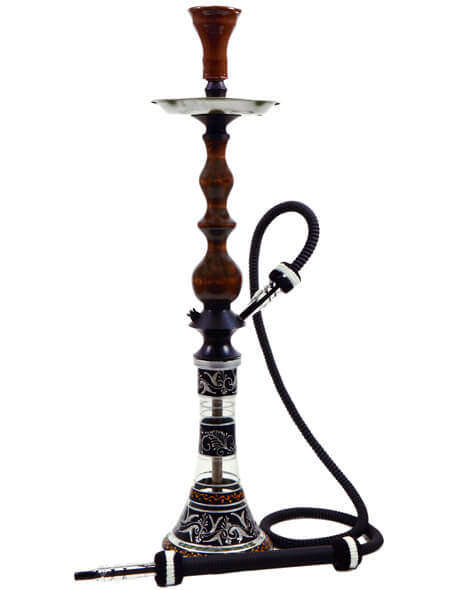 The Big Bucks
Elmas Papatya
It's been a dream of mine to own this massive and flashy hookah for years now but I don't think I'll ever be able to justify the cost. the nautical theme speaks to me and the lotus tray caused a frenzy of imitators when it hit the US. If you know a hookah smoker who loves more traditional hookahs and you really want to blow their socks off, buy this hookah.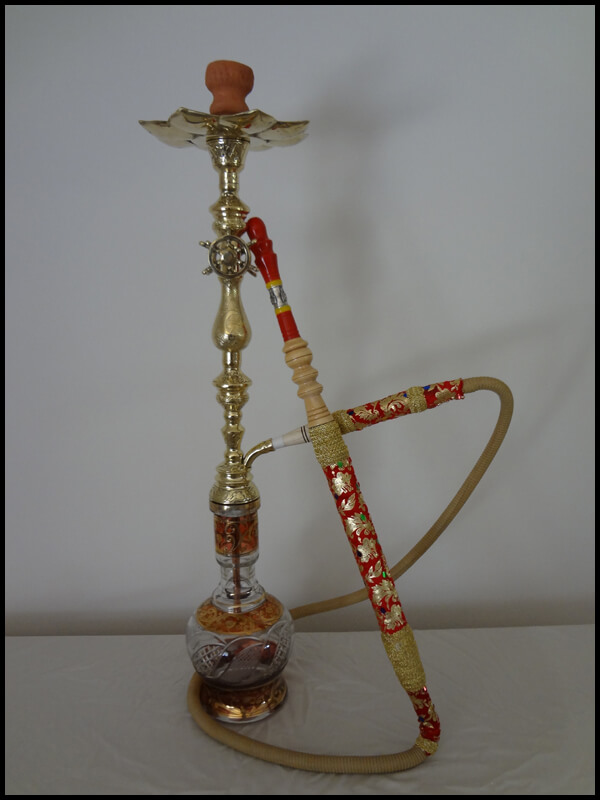 Zahrah Z2 Glass Hookah
A multi-chambered, all glass hookah with a unique design that costs almost $1,500. Is it worth the price? I can't tell you that. Will this blow away any hookah smoker that receives it as a gift? Absolutely.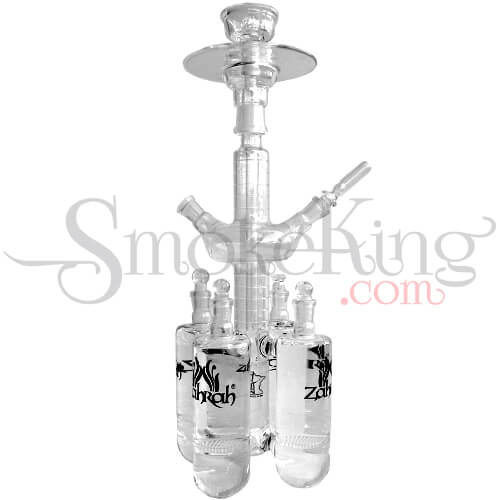 And there you have my list of hookah gift suggestions for Christmas 2014. There is a lot more out there and this is far from a complete list of the best options. Make sure to take the tastes of your intended gift recipient into account. But, if you're looking for a gift to send to your favorite hookah blogger, I'd say these suggestions are spot on.