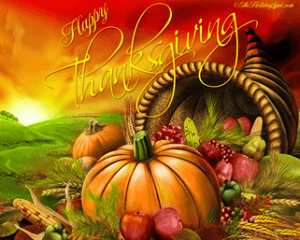 Anyone who has read this blog in the past knows how much I love spiced tobaccos. When it comes to seasonal flavors this is without doubt my season.
Cinnamon: Starting simple we have cinnamon. Most hookah tobacco companies will make a cinnamon flavor. Some are better than others. One of the best you are going to find is Nakhla and it's a simple and basic cinnamon flavor with a lot of strength behind it both in regards to nicotine and strength of flavor. Also Cinnamon Apple (Social Smoke)
Clove: Clove is not as common as cinnamon but it's a great flavor. Currently, one of the best you are going to find is Social Smoke Clove. It's sweet and spicy with a realistic clove flavor. It's not as sharp as some other clove flavors but that is a good thing for the average hookah smoker.
Orange: It might not be the most obvious flavor choice but oranges have been associated with this season for quite some time. In the old days it was more dried orange peel than it was fresh orange so something like Nakhla mandarin would be a great choice. I'll get into mixes more later on but orange spice blends are wonderful and very warming.
Pumpkin Pie: I have gone over Pumpkin Pie in the past and it's still a great blend for this time of year. Sweet and spicy but kind of candied. It's still great. Many people consider pumpkin pie to be the quintessential Thanksgiving dessert so it's a good idea to have some Starbuzz Pumpkin Pie on hand.
Pumpkin Spice: Similar to Pumpkin Pie, this flavor was one of the first I smoked from Fantasia and is still one of my favorites. Less pumpkin pie flavor and more of just a sweet pumpkin pie spice. I almost always keep this on hand regardless of the date.
Cinnamon Spice: This one is an offering only from Social Smoke. It's their personal spice blend and it's a favorite of mine.
Apple: Apple is one of the more standard flavors of hookah tobacco. It mixes extremely well with spice flavors and you can really just pick your favorite and enjoy mixes ranging from apple pie to spiced apple cider. Now we just need a nutmeg tobacco.
7 Spice: This one is a bit of a mystery to some and also a little more out there. Made by Hookah-Hookah, it's a flavor based around the Lebanese cooking spice blend known as 7 spice. It's a combination of black pepper, nutmeg, allspice, cinnamon, clove, fenugreek and ginger. I don't get much pepper in this tobacco which makes it an amazing spice tobacco to mix with just about anything. It's one of the few tobaccos that I always order more of. It's also one of the only places you can get notes of nutmeg and allspice in hookah tobacco. I would love to have those two on their own but this mix does a great job.
Most of these flavors can be mixed together for great results. As I touched upon briefly, fruit flavors like orange and apple can be mixed with spices to produce classic flavors and scents that are associated with this time of year. Oranges baked with cloves and spiced apple cider are some of the most recognizable autumnal food traditions. But seriously, we need a nutmeg tobacco.