The following hookah tips are essential for maintaining your hookah and getting the best experience out of it. Make sure to read our Hookah FAQ page as well.
Hookah Maintenance Tips
To ensure a good smoking session you always need to make sure that your hookah is in good shape. To properly maintain your hookah:

Tips for Preparing a Hookah
Shisha Smoking Tips
For First Time Hookah Smokers
Mix Shisha Flavors

You can mix two or more flavors and come up with your own unique hookah flavor. You can do different portions of different flavors. Here are some flavors that go well together:
Mint & Rose
Double Apple & Rose
Mint & Melon
Strawberry & Banana
Cheery & Cola
Mango & Peach
To mix the tobacco flavors together simply mix them in a jar and put it in the bowl. Start small, only mixing enough for one bowl at first. This way you avoid ruining a large amount of tobacco if you don't like the mix. Related articles:
Add Food Flavor to Shisha and More
Some people like to enhance their experience by adding their own flavors. One of the most popular flavors to add is mint and it is one of the strongest. Only a couple drops of mint extract in a bowl of tobacco will add a nice minty kick. Other flavors can be used but it is best to stick to food grade, glycerin (see our article on Glycerin as Hookah Tobacco Wetting Agent) based flavoring designed for candy production.
You can also add E-Liquid to your dried out shisha in an attempt to revive it.
Add Additives to the Base
Some traditional shops will add rose water to the base to add a slightly floral note to the smoke. The effect is subtle and use most often with black style molasses. Otherwise rose flavored tobacco is preferred and offers more rose flavor.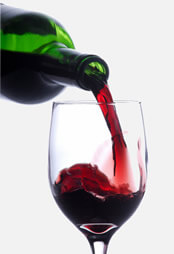 Add Wine, Juice, or Alcohol: Some very strongly scented liquids can add a slight flavor note to the smoke but
If you decide to add wine, use white wine for more subtle flavors and use red wine for heavier flavors (like double apple or red grape).
Don't add anything that you don't enjoy the flavor of.
Adding clear spirits like vodka and ever-clear are pointless. they have no flavor and the alcohol is not inhaled since the base water does not add to the smoke.
Be aware that you only need a small amount of these additives. Usually one or two shot glasses of the additive is enough.
Related articles:
Shisha Tips to Avoid Sickness
Hookah Tips & Tricks
The most popular hookah tricks tare:
French inhale: The smoke is pushed out of the mouth and inhaled again through the nose (Instructions coming in future posts).
Smoke rings: Smoke is formed into a ring shaped vortex as it exits the mouth (Instructions coming in future posts).
Smoke bubbles: Smoke is blown into soap bubbles which become cloudy and erupt with smoke when burst (Instructions coming in future posts).
If you have any questions regarding the shisha tips mentioned above or have your own unique trick that you'd like to share, go over to our forum and start a thread.
Traveling with Hookahs
Here are a few articles and tips on traveling with your hookah:
Packing a Hookah for Shipping